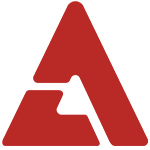 YG Entertainment trainees and former 'Superstar K' contestants Euna Kim and Kim Eunbi are surprising viewers with their talent in a newly released clip of one of their practice sessions.

The video of the two covering Sam Sparro's "Black and Gold" was officially released on the official YG Entertainment blog today.

What's especially catching the attention of viewers is Euna Kim's sudden rap in the middle of the song. She's seen riding the rhythm of the track as she raps in English, showing a confident and calm side to herself completely different from the girl who forgot lyrics on a 'Superstar K3' stage due to nervousness.

Netizens commented, "Totally upgraded. Awesome," "Possibly the next BoA?" and "Is this the strength of YG? Amazing."

Check out the clip below:



Source & Photo: Osen
Tip: Thanks, bunnibel97!