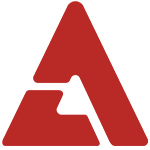 On April 4th, indie band Urban Zakapa released a new mini-album capturing the freshness of spring, titled "Beautiful Day".

The group has been on the rise as Korea's representative R&B and soul group since the release of their first album, "Drinking Coffee", last year. The trio has combined their talents once again into a sweet and refreshing self-produced song with lyrics penned by member Jo HyunA.

Aside from their title track, the album also contains a lovely bass number titled "Something Special", a 90s pop ballad remake titled "A Voice to Hug You", and an acoustic arrangement of "Let It Rain". Fans will also be excited to hear that "Just the Two of Us", a popular song performed by the trio at performance halls, was added to the album with a new arrangement.

Check out the music video below!