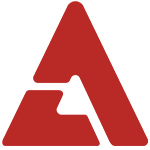 The fact that actor Kim Soo Hyun almost appeared in the drama 'Boys Over Flowers' has belatedly been receiving much interest.

A screen cap from a show was recently posted on an online community board, along with the caption, "Kim Soo Hyun, who almost appeared in 'Boys Over Flowers.'"

The screen cap was from a Japanese program called 'M-net Japan BOF Making,' which aired in 2009, and the scene captured was of a script reading session for 'Boys Over Flowers'.

In the video, Kim Soo Hyun looks younger and has a more sedate image. He is seen with Lee Min Ho, Goo Hye Sun, Kim So Eun, and other 'Boys Over Flowers' cast members, reading a script.

At the time, Kim Soo Hyun, who had been cast for the dual role of Lee Jae Ha and Lee Min Ha (the suicidal student & his brother), read his lines according his interpretation of the character. However, the director did not seem satisfied with his acting, and told him to re-do his lines, which threw Kim Soo Hyun off-guard. Unfortunately, right after Kim Soo Hyun had been corrected and asked to do his lines again, the other cast members started laughing about something, which seemed to further isolate Kim Soo Hyun.

Kim Soo Hyun found another opportunity and tried to read his lines again, but once again the director was not satisfied. Eventually, the role was turned over to actor Jung Eui Chul, and Kim Soo Hyun was unable to appear in the finished drama.

However, this event was actually a turning point in Kim Soo Hyun's life. He could have been bitter because of the immense success of 'Boys Over Flowers,' but for Kim Soo Hyun it was an blessing and an opportunity in disguise.

Afterwards, Kim Soo Hyun starred as the child version of Cha Gang Jin, who was played by actor Go Soo in SBS 'Will it Snow on Christmas,' and wowed viewers with his impressive acting skills - leaving a strong impression. His performance in that production contributed greatly to his "serious actor" image.

Later, he also starred in SBS 'Giant' and KBS 'Dream High,' which led even more people to recognize his acting ability and persona, which enabled him to snag the starring role in MBC 's 'The Moon that Embraces the Sun.' He determinedly proved his skills step by step, which is why he is currently starring in the drama that has all of Korea captivated.

Netizens who saw the video left belated words of encouragement, such as "The path he took has helped his current image as a 'serious actor," "How could they not recognize Kim Soo Hyun; that was the mistake of 'Boys Over Flowers,'" "Jung Ee Cheol was cool, but I think Kim Soo Hyun would have been cool in that role too," "Because he didn't do 'Boys Over Flowers,' he was able to do 'The Moon that Embraces the Sun,'" "In conclusion, things turned out well," and "The director must be hitting the ground, regretting his decision."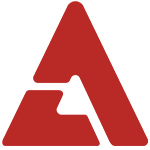 Source + Image: Korea Ilbo via Nate