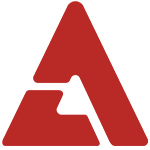 Earlier representatives revealed that Fat Cat has been promoting while receiving IV treatments, upsetting fans with the unfortunate news.

According to her agency, Fat Cat was already diagnosed with symptoms of fatigue by the hospital and was ordered to rest. However, she felt determined to complete her remaining schedules and went ahead with her 'Inkigayo' performance despite her health.

Her agency stated, "Test results with specific details regarding her health will be released next week. Until then, we'll go on a situation by situation basis for her schedules. She is promoting while receiving IV treatments for now."

Fat Cat received the sympathy of many for performing with a swollen face and hands on 'Music Bank' and 'Music Core'.

Fortunately, her "Like a Dream" comeback has been doing exceptionally well on the charts, topping Bugs and Cyworld plus ranking in at the top on Mel0n and Mnet.