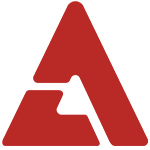 Dispatch
released an article earlier today titled,
"JYJ, Acquisition of Fan-Violence Audio Recordings... 'Kim Jaejoong - Park Yoochun, Cussing and Hitting"
, accounting the acts of violence and the cussing by the JYJ members against
saseng
fans (fans that go way beyond the norm, and invade the privacy of celebrities by stalking their every move). The article has become the hottest topic of the day with the comments section blowing up into a battleground of differing opinions on the issue.
The article states that the rumors that have been circulating about the violence against fans by the JYJ members are indeed true, for Dispatch has been tracking the issue for a long time, and have finally acquired the audio files as evidence.
The audio files that Dispatch has acquired contain the voices of the JYJ members who seem to find their privacy invaded by saseng fans. Jaejoong's file is the longest totaling around 10 minutes, while Yoochun's 10 second clip is short but filled with swearing. Junsu's file does not contain any cussing, but instead he is heard pleading with these
saseng
fans.
'Dispatch' states that they first started investigating upon this issue back in February with the surfacing of the video clip of Yoochun supposedly hitting a fan. However, at the time, JYJ's agency denied accusations, stating,
"It was not Park Yoochun who committed the act of violence."
According to Dispatch, they have found their investigations state otherwise, and after having met with ten fans, they have discovered that Jaejoong and Yoochun have repeatedly cussed and hit fans in the past.
-
Listen to the audio clips here: (1), (2), (3), (4)
In the first audio clip, Yoochun is heard swearing into the phone after a fan calls his cell phone and asks if it is him. The clip switches to Jaejoong swearing at a group of fans following him around. He states,
"You guys follow me around.... This is fun isn't it, it's probably really fun for you.. Because of you.. Because of you... You are saseng, you dog like bitches."
At this point in the clip (starting around 0:40 mark), smacking sounds are heard along with the saseng fans
"Ahck"
.
As he continues to rant, the fans seem to try to run away, but Jaejoong is heard saying, "
Come back here, come back here before I catch you... Go, you bitch.
" He also describes something that happened in the past with other saseng fans stating,
"F*ck, I hit you once... so you complain that your face is swollen and can't go home, asking me to compensate for damages, calling the police... you bitches. Is that a fan? You're kidding yourselves. F*ck."
Junsu's voice comes on next as he is half pleads and half scolds the  fans.
"Hey! You guys are even filming this? Huh? Fine, do whatever you want then.. Live the way you want to.."
In the second audio clip, we hear Jaejoong expressing his frustation even more as he states,
"I would rather live a normal life so that my privacy won't be invaded like this... Wherever I go, someone follows me around.. and wherever I go, someone calls me and asks 'where are you?' I always have to live with this fear... and having to try to run away as I live... Am I a criminal?"
He continues on talking about the various scenarios he has faced such as one where these fans would even resort to trailing him in a taxi, as he swears at the saseng fans.
The third and fourth clip also contain similar material.
-
These
saseng
fans have followed these boys back in their
TVXQ
days, to no end. They would take a cab to follow around the members for the entire day. Jaejoong's clip is from a night when he went out to get a drink and was trailed by these fans. Unable to tolerate it any further, he had lashed out at them.
One
saseng
fan stated,
"I usually wait in front of oppas' dorm, and when they move, I take a cab and follow after them... I wanted to see a side of them that others can't see. I was ready to put up with the violence and the cussing. I just liked seeing them up close."
With this mentality,
saseng
fans have been invading the private lives of celebrities. The members did lash out rather harshly, but at the same time, their frustration can be understood.
However, people have chimed in that no matter how far the
saseng
fans go, they are still fans. Thus, idols, who survive on the support of fans, are not justified in lashing out in such a way.
What do you think? Were the members wrong, or are they justified in lashing out at 
saseng
fans?
Source + Photo: Dispatch via Nate