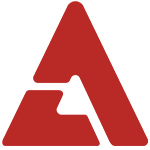 Back in September Korean-American rap pioneer Roy "Snacky Chan" Kim introduced rookie hip hop group Money Maker$ under his independent label, Dynasty Muzik. The group is comprised of Busan rapper J-Flow and freestyle specialist Bron.

The group recently released their new mixtape 'Love is a Drug' and along with this, they also unveiled the music video. Contrasting to the in-your-face style the group is becoming known for, the duo's focus this time around seems to be more on the feelings of the females and the emotions involved with love.

Their debut single '$W△G' is due out mid-March so keep your eyes open for that. In the mean time check out their music video for "Love is a Drug" below.



For more info and updates on Chan and the Money Maker$ you can follow them on twitter: @snackychan, @moneymakerskr and on YouTube.