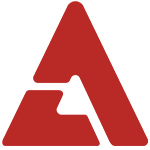 Korea's sexy queen
Lee Hyori
and her belly fat has become a hot topic among netizens.
On February 26th, Lee Hyori and friend
Jung Jae Hyung
made their debut on new
SBS
program, '
Jung Jae Hyung and Lee Hyori's You and I
'. After the broadcast, the above captures surfaced on an online community board.
In the broadcast, Lee Hyori is seen wearing a black and white patterned sleeveless dress. As usual, she radiated with confidence and beauty. However, as she sat down to host, viewers were drawn to her exposed back and lower belly.
As everyone knows, even the skinniest person seems to have a bigger midsection when they are hunched over and sitting down. However, since Lee Hyori has been known for her tight abs through her past album and CF activities, some netizens voiced their disappointment.
Viewers wrote, "
I guess even Lee Hyori is human
", "
I don't really care about her back but I miss her pretty abs
", "
It is because she is wearing tight clothing and is sitting down
", "
That kind of fold is natural on anyone
" and, "
I am sure when she releases her new album she will be back with her perfect abs
".
In related news, Lee Hyori and Jung Jae Hyung drew praise for their natural hosting abilities as they sat down with group
UV
and singer
IU,
to talk about various topics.
Source & Image: Daum