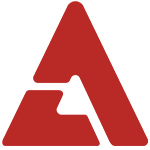 The boys of
Block B
have been under much mental and emotional stress after finding themselves in the middle of a controversy after their recent interview in Thailand. It seems the level of stress reached a point at which it became too hard for member
P.O
. to handle, as he has been hospitalized.
With the controversy getting out of hand, P.O., the
maknae
of the group at 19 years old, has been reported to have been in a state of panic after suffering from much stress the past week. With the news of a petition calling for suicide by some cruel individuals, the stress and shock he received seems to have led up to his hospitalization on February 24th.
People have been wondering where P.O. was during '
M! Countdown'
, since he had been seen at the pre-recording, but not during the actual show. It seems his missing presence was due to his state of health.
Brand New Stardom
stated,
"It is true that P.O. is currently hospitalized. It seems he has experienced much shock after the current controversy, but his full medical examination report has not yet come out."
They also added,
"Currently, we're most worried about the members' health and the welfare of their families."
As reported earlier, Block B has issued written apologies, bowed 90 degrees on their music show appearance, and also released a video apology to show their sincere remorse and apologize to the people of Thailand.
Source + Photo: Hankyung via Nate