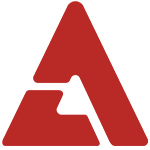 2011 was the mark of the second annual allkpop awards. Over 3 million votes were cast by international K-Pop fans all over the world at the 2011 allkpop awards, and the results are in!

2011 was an amazing year for K-Pop, as it's witnessed explosive international growth unprecedented in its long history. Let's take a look and congratulate the winners of the second annual 2011 allkpop awards!

Official Categories
* Best Social Network Personality
* Best Choreography
* Best Rookie Artist
* Most Improved Artist
* Best Hip-Hop Artist
* Best Female Solo Artist
* Best Male Solo Artist
* Best Female Group
* Best Male Group
* Song of the Year
Check out the winners and their acceptance speeches below!
Unofficial Category
*Story of the Year
This category was created for international fans to vote on the most interesting/shocking story of 2011 and it went to:
"KARA's Hara & B2ST's Junhyung confirmed to be in a relationship!"
This was one of the first idol couple announcements, one in which both parties admitted to the relationship. Although the news shocked and upset many fans, it was also admirable, that for once, agencies admitted to their idols dating. This forever changed the landscape of K-Pop idol dating, where fans started to accept and encourage more idols to date openly.
====
If you missed the 2010 allkpop award winners, check it out here!