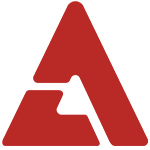 On January 3rd, actor and model
Lee Chun Hee
revealed how he proposed to his wife,
Jun Hae Jin
, on SBS's '
Strong Heart
'. Despite their nine year age gap, Lee Chun Hee explained that he fell in love with Jun Hae Jin and wanted to propose to her in a special way. Lee Chun Hee devised a plan and carried it out during a 
MY Q
concert. Sitting in the audience with Hun Hae Jin, he pretended to receive a call, excused himself, and went backstage. Though he was really nervous, he gathered the courage and stepped onto the stage. With the spotlight on him and Jun Hae Jin clueless about what was happening, the actor began to sing her favorite song with an engagement ring box in hand. Afterwards he replied,
"There's someone I really love.. so I wanted to sing this song to her."
With tears flowing down Jun Hae Jin's cheeks, Lee Chun Hee's manager gave her a note with the words
"Will you marry me?"
Moved by his actions, she replied yes and, needless to say, the rest is history. You can check out Lee Chun Hee's romantic proposal below: Source + Image: Starnnews and Xsportsnews