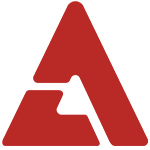 Producer Brave Brothers has revealed that he'll be opening a hip hop club in Kangnam, Seoul.
Representatives of
Brave Music
stated, "
Because it's so hard to make hip hop approachable to the general public, he's been thinking of different ways to bring the hip hop culture to light since last year. He's decided to open and run a large-scale hip hop club that he's personally invested in called 'PHANTOM'."
Brave Brothers will be holding a grand opening party on October 28th and 29th with a star-studded guest list of popular rappers and stars. Representatives continued, "
He's always felt that it was a pity that there weren't any clubs where people could have a clean, fun time. He hopes that it'll be a club that introduces a lot of different cultures and genres to the youth. The club will not only have showcases and performances by hip hop artists, but will also be a performance hall for underground artists as well."
They added, "
He'll be on the lookout for the discovery of rookie talents."
Source + Photos: MK via Naver