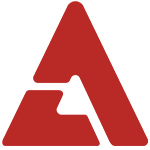 It's just been reported that
Big Bang
's leader
G-Dragon
has been caught by authorities for smoking marijuana. "
We indicted G-Dragon on the charges of smoking marijuana,
" said a representative for the Seoul police on October 5th. According to investigators, G-Dragon had smoked marijuana sometime in the middle of May this year, and had taken a drug test in July. Although the results had come back negative with an initial urine test, further tests overturned that decision, and he had confessed at the time that he had been taking the drug at a Japanese club when he had visited the country for a concert.
"I smoked a cigarette that someone had given me at a club,"
G-Dragon said.
"The smell was somewhat different from that of a regular cigarette so I was slightly suspicious that it was marijuana, but it is true that I smoked it,"
he said. According to investigators, since the amount of marijuana was so small and G-Dragon had no prior offences, they decided to give him a warning. Stay tuned to
allkpop
as the story unfolds. Source: Sports Seoul, Kyunghyang via Nate