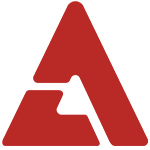 According to a recent report, there is estimated to be a total of 100 teams of boy and girl idol groups in the Korean mainstream music scene by the end of 2011. However, these groups are usually judged on the basis of popularity and their fans rather than by professionals. With that said, how would professionals rank the groups? 27 choreographers and dancers were asked to pick the groups with the best performances. Idol groups usually use their performances to visually deliver their music. The performance that goes along with the song is the weapon of idol groups to captivate their fans. So who were the top groups chosen? Let's take a look.
<TOP MALE GROUPS>
The group that received first place for performance was
Big Bang
. Big Bang obtained 8 votes out of the 27. Dancer Jin Jung Woon stated,
"Most idol groups comeback with predictable dances, music, and outfits, but there are a few who people anticipate the most and give them their full attention. One of those groups is Big Bang."
B2ST
was able to achieve 7 votes, securing second place right behind Big Bang. The judges stated,
"The choreography is original and the members' ability to express themselves is overall very good and stable".
This shows the growth B2ST has under gone since their debut in October 2009.
2PM
and
INFINITE
, a group that is showing an upward trend at an impressively fast pace, received 4 votes each and were awarded 3rd place with a tie. Dancer Shin Mi Yeon stated,
"2PM has great balance of acrobatics and dance."
Dancer Bae Sae Jin stated,
"INFINITE possesses a dance talent that cannot be beat by anyone. Even while performing simple choreography, each of the 7 members showcase their own distinct style."
<TOP FEMALE GROUPS>
Out of the girl groups,
2NE1
obtained first place by a big margin with 14 of the votes. The judges stated,
"Their ability to seize the atmosphere on stage is incredible and they have their own unique color, and express themselves well."
Jin Jung Woon stated,
"I like that 2NE1 doesn't give off a machine-like feel. They give off the vibe that they enjoy singing and dancing on stage."
SNSD, miss A,
and
After School
all received 3 votes each and tied for 2nd place. The leader of Real Eyes dance team praised,
"After School has a variety of colors."
As for individual members, which idols took the top spots?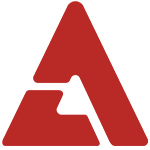 <MALE INDIVIDUAL>
In the survey for the best individual members of a male group, Big Bang's
Taeyang
and
G-Dragon
took 1st and 2nd place, respectively. Choreographer Lee Woo Won stated,
"Taeyang dances knowing the dance. He puts in emotion when he dances."
Dancer Kim Tae Gyu also picked Taeyang and explained,
"His delicacy on stage and the coordination with the dancers, and a 'feel' that can't be imitated is the biggest reason."
Dancer Han Ji Hun stated,
"G-Dragon has a very specific style of his own."
<FEMALE INDIVIDUAL>
For the members of the girl groups, 2NE1's
CL
took 1st place. Judges praised,
"2NE1 was able to get a smooth start because they have CL. CL is the member who helped define the unique color of the group."
4minute
's
HyunA
took 2nd place with 4 votes, while 2NE1's
Minzy
and After School's
Kahi
secured 3 votes to tie for 3rd place. Kim Tae Gyu stated,
"HyunA's ability to understand the choreography is a talent she was born with."
Choreographer Lee Won Woo stated,
"Kahi's ability to control strong versus weak moves is the best out of all the idols. Rather than being the best dancer, she is someone who knows what the audience wants when she dances."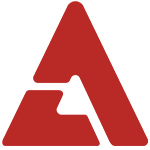 Source + Photo: Naver