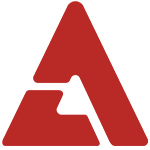 On September 9th at 10PM,
SBS E!TV
's '
K-STAR News
' will air a special episode revealing the hidden personality of the angelic
Yoona
which has never been revealed before!
Yoona
has shown different personalities during her activities with the various variety programs.  She has the image of being innocent and pure, but at the same time, she has brought out her tom boyish charms and has been a favorite on many shows. However, on this week's '
K-STAR News
', an unexpected attribute of
Yoona
will be shown to viewers.  The program will reveal how
Yoona
can also be greedy when the camera's are off. We can probably all agree that all of the
SNSD
members have their own unique charms and are inhumanely beautiful.  However,
Yoona
seems to be at the center of attention even amid the intense competition.  Even the other
SNSD
members have acknowledged
Yoona's
beauty and it was proved in her audition videos. 
SNSD
member,
Sooyoung
talked about her first impression of
Yoona
in the past and stated that when she first saw Yoona, she thought she was an angel. Furthermore,
Yoona
has endorsed the same cosmetic products promoted by Korean goddesses including
Song Hye Kyo
and
Im Soo Jung
.  Due to
Yoona's
good reputation, many people are anxious to view this segment and see this greedy personality of hers for themselves. In addition to
Yoona's
special part in the episode, '
K-STAR News
" will also reveal hidden aspects of other popular celebrities including
T-ara's Lee Qri
. With much buzz about this upcoming segment, it looks like this week's episode will have high ratings. Source + Photos: SBS contents via Naver