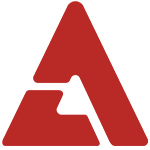 A few hours ago, we revealed that
Hangeng
had withdrawn his lawsuit against
SM Entertainment
, and now the company behind the drama has come out with a short explanation. Hangeng had initially filed a lawsuit back in 2009 against SM Entertainment, arguing that he was working under exhaustive conditions and that the contract's length of 13-years was unlawful. He sought to nullify his contracts, and the court ruled in his favor in 2010. While that initial judgment should have ended the issue, SM Entertainment immediately followed up with an appeal, which led to this second round of intense legal debates. On September 21st, Hangeng submitted his request to retract the lawsuit, and on the 25th, the motion was approved.
"Hangeng has acknowledged the exclusive contract and has withdrawn his lawsuit,"
SM Entertainment said in a statement.
"He will remain in China with specialized promotions for the time being."
The retraction of his lawsuit means that Hangeng will be continuing his contract with SM Entertainment. The agency's statement did not mention whether or not he will be returning as a part of
Super Junior
. Source: Consumer News, 10Asia