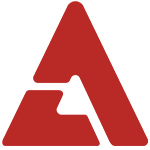 KBS
's '
Spy Myung Wol
' has been put on an emergency hold due to actress
Han Ye Seul
's
refusal to show up for filming. On August 14th, a representative revealed that filming was scheduled to begin at 7:30 AM KST. As of 11 AM, however, Han Ye Seul has yet to show up for filming. According to the representative, today's scenes required Han Ye Seul,
Eric, Jo Hyung Ki
, and
Yoo Ji In
. All staff and cast, excluding the actress, are currently waiting at the filming location. Through
Star News
, the representative revealed,
"Han Ye Seul directly told the director that she is not filming. She has not come to the film set since then."
The reason behind her refusal stems from her differences in opinions with the producers regarding balancing her other schedules. This isn't the first time she has appeared late. On August 12th, she showed up at 3:30 PM when filming was scheduled to begin at 6:30 AM. On another occasion, she left the filming set early, without reason and consideration for the rest of the staff, leaving producers dumbfounded. One producer of 'Spy Myung Wol' revealed,
"If Han Ye Seul does not appear for today's recording, it will impact the episodes to air this week. We have only filmed about 40% of the episodes that are scheduled to go out this week so we're all just very shocked that the leading female role has yet to show up."
Source + Photos: Star News via Naver