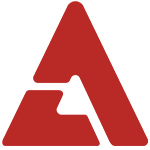 HyunA's "Bubble Pop"
was chosen as the song of the day on popjustice.com, a popular pop music website in the
United Kingdom
. The post:
"South Korean pop songstrel - and girlband member - HyunA released an extraordinary solo mini album a couple of weeks ago and we've been growing increasingly obsessed with the lead track, 'Bubble Pop!'. Experienced with its fantastic video 'Bubble Pop!' is a real 'everyone else might as well pack up and go home' moment. Well, when we say 'everyone else', we mean almost everyone else. We could do you a list if you like."
It's interesting to see how K-pop is making its way into the world. On the website's "Song of the Day" section, HyunA was even compared to the infamous, former
Girls Aloud
member, 
Cheryl Cole,
with the tagline "
Oh Cheryl Cole, why can't you record a single like this."
Source + Photo: popjustice.com Tip: ceggxha