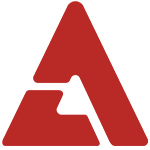 "
I want to stop talking about 2PM.
" It's been a year and six months since
Park Jaebum
was last able to stand in front of his fans. The star had left Korea following the controversy surrounding his old MySpace comments, but now he's getting ready to take his first step forward as a solo singer without the 'ex-2PM member' tag. Recently, Park Jaebum met with 
Donga News
in a Kyungkido studio for an interview. Check out the interview below! - He was moving busily for the MV shoot of his first solo album's title track, which is scheduled for release in the middle of April. After checking everything from the outfit to the dancers' movements, he rushed in with a sigh, saying, "
It's so hectic for me since I've been getting everything ready with my own hands
." Before there was a chance to sit down with Park Jaebum, his company associate requested for no sensitive questions regarding 2PM. This was because he had already experienced some backlash after appearing on an entertainment news program, where he made statements like, "
I want to see 2PM the most
" and, "
I'm sorry.
" Thus, it would have been burdensome for him to be whisked into further speculations and controversies. However, when talking about Jaebum, it was impossible to not mention 2PM, so despite the polite request, unavoidable questions were thrown. When 2PM was mentioned, Park Jaebum's expression hardened slightly. Even though he firmly said, "
I don't want to talk more about them,
" he explained the reason why he could only do so. "
In the entertainment news program I starred in recently, we talked about a lot of things. However, only that part was edited and aired. After that, some fans criticized me, saying, 'He's using 2PM to get media attention'. I want to end things with what I said last time, and I don't want to say anything more about it. There isn't a reason to repeat the things I've said before. If this condition continues, I don't think it'll help either 2PM or me.
" Addressing the misunderstandings that happen because he doesn't talk about it, or when people don't understand his sincerity, Park Jaebum said, "
It's unavoidable
, i
t's okay. I can't do anything about it if people don't believe my sincerity. Now, I'm not going to worry about that and just do what I have to do, and care for the people around me, and just run forward.
" He also acknowledged how 2PM's fanbase had split over him, and are now attacking each other. "
I hope that fans don't fight with each other anymore.
" Despite all the ripples he's still facing, Park Jaebum carried on with hope in his heart. "
I want to smile gladly and say hello to them
". He continued, "
My mind is always open. If I meet them, I think I'd be really glad to see them. I want to go to them first and say hello. If they don't accept it, there's nothing I can do.
" - For his first solo album, Park Jaebum will be releasing six songs, which include '
Tonight
' and '
Abandoned.
' "
I really like music with beats. After I think of a beat, I add a title and then lyrics to it.  'Tonight was originally 'Tonight' in English, but because it was similar to Big Bang's song title, I changed it into Korean. 'Abandoned' is a sad song.
" 'Abandoned?' When asked if its content had something to do with 2PM, he chuckled while saying, "
Don't try to fish me out
". He then stood his ground and stated, "
It could be misunderstood because of the title, but it's just a coincidence
". He personally wrote the lyrics for every song in Korean. "
I frequently receive the compliment that I'm good at writing lyrics. If I write it in English and then translate it, the feel doesn't stay alive. So I just write it in Korean.
" - Before his actual broadcast activities, Park Jaebum first made news for his acting roles. After finishing the filming for an American-Korean collaboration movie ,'
Hype Nation
', he moved on to film for '
Mr. Children
' (working title). Considering how he took the lead roles in movies, it would only make sense that he would have shown a lot of desire in pursuing acting. Yet Park Jaebum shook his head, and said, "
It's really hard.
" He added, "
It's fun to experience someone else's life, but I think it's an area not anyone can take a shot at. I'm lucky that the scenes we shot so far didn't require acting abilities. There weren't many lines overall. The director points me out a lot, but I try to follow along as best I can. However, I don't think acting is more fun than dancing!
(laughter)" - If one was to think of 'Park Jaebum', the first word to come to mind is 'chocolate abs' and 'color-matching'. The two words are so inseparable from Park Jaebum that they come up as related search words with him. During his time with 2PM, Park Jaebum received a lot of love for his 'well-separated abs'. His skin was also darkly tanned, which allowed him to surpass the popularity of other muscular male stars. However, he sighed, saying that nowadays, the abs that he took care of more than his life had diminished a lot in comparison to old times. "
It isn't as much as before. Because I didn't have much time to sleep and I was preparing this album, I had less time to exercise as well. Before, I cared only about my body!
(laughter)
I exercised 6 days a week. However, these days, I only have two days to exercise. My muscles dried up because I practice until dawn.
" Even though his 'chocolate abs' disappeared because he didn't have sufficient time to exercise, he never let go of his 'color matching' - as in matching the color of his clothes, shoes, and accessories. Some have described it as an 'unsophisticated sense of fashion.' "
Hahaha! There's a lot of talk about my fashion. There isn't a reason. Isn't it okay if it's pretty in my head? If colors are matched the same, it's pretty. And now, if I don't match colors, it feels like I've underdressed.
" Source: Donga News via Naver & Naver