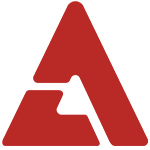 "I cried so much. It is a really heart-warming piece."
Opening night for the Global Project Musical
'Tears of Heaven'
, starring
JYJ
's
Kim Junsu
, left many in the audience in tears. 'Tears of Heaven' opened on February 1st at 8 PM at the National Theater in Seoul. While all of 1,500 seats were sold out, countless Junsu fans crowded around the theater hoping to get extra tickets, but this was impossible as all of the tickets were sold out 20 days in advance. The musical tells a story of a heartbreaking love tale during the Vietnam War. It's a global project that
Seoul Company
and
Creative Production
launched for the international market. In the musical, Junsu plays
Joon
, a Korean soldier sent to Vietnam who falls in love with a Vietnamese woman there. For this performance, he showed off both charismatic acting and singing. Scenes spanning from Vietnam, San Francisco, and Seoul captivated the audience; they couldn't stop their applause for Junsu and
Yoon Gong Joo
's amazing performance.
"Thank you so much to my fans and musical fans,"
said Junsu. He added,
"Everything was so perfect from stage lights, the set, and to audio systems since world-wide staff members contributed to this production. 'Tears of Heaven' will be a phenomenon performance worth of Broadway."
'Tears of Heaven will run at the National Theater and the Hae Oh Reum Theater from February 1st until March 19th. Source + Photo: nate Tip: wickedinutopia