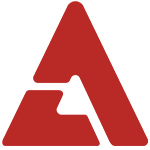 JYJ
has been surrounded by a lot of controversy lately due to the sudden cancellations of their
Seattle
, 
San Francisco
,
and
Hawaii
stops on their '
JYJ World Tour
'.  Now, multiple sources close to the tour have recently come forward to
allkpop
and have disclosed that preparations for the remaining three stops (
New York
,
Las Vegas
,
Los Angeles
) have been nothing short of a free-flowing disaster. According to these sources, JYJ's PR team was scheduled to go to the Korean press this morning to announce the
cancellation
of the entire U.S. leg of their world tour. The tour was already on the verge of a breakdown, as the shows were already privately called off at two or three different times. Yet somehow, they decided that the show had to limp on, despite the fact that the boys now no longer had venues to perform in. Apparently, the respective venues for each stop were contacted this morning and informed that the shows were off. Now though, after their most recent change of heart, the production team is scrambling to re-book or find alternative stages for JYJ to perform on, as a way of avoiding cancelling the shows altogether. With the New York show less than 24 hours away, their team is already racing against the clock. However, the team has been served a shorter deadline from the higher echelons of the agency - if venues cannot be secured in 12 hours, JYJ's management will pull the plug on the entire U.S. operation. Even if JYJ's team did manage to find venues, the sources declared that they're forced at this point to make at least one of them a 
free concert
. The boys allegedly can't get working visas, and so they're unable to claim an income from the sales. Fans who have already purchased the expensive tickets can feel a little relief in knowing that they will be reimbursed fully, regardless of whether the show will go on or not. An announcement made over JYJ's official 'US Tour' 
Facebook
page ("
HUGE NEWS BREWING. STAY TUNED...
") indicated to our sources that it could only be one of the two aforementioned outcomes: a free show (which is what they are shooting for), or the cancellation of the entire U.S. tour. Just to be clear, there is no official confirmation from JYJ's people that they have indeed cancelled all three remaining shows.  However, sources within JYJ's camp have regrettably acknowledged that our information surrounding the tour is accurate.  So unless a minor miracle happens, fans may be in for crushing news, but either way, the bottom line is that things are a mess. Stay tuned to
allkpop
for further updates on this breaking news. ---
Update:
If we didn't make it clear enough, please realize that this is not the direct fault of JYJ themselves. We have not said anything, nor have we inferred anything of the sort. Rather, we believe that this mess revolves around patchy planning and faulty management, along with schemes made by public relations individuals to try and twist the reality of the situation into something that would make it appear more attractive to the fans. Furthermore, while you should rightfully feel sympathetic for JYJ, please also remember the staff, venues, vendors, and all the other innocent bystanders who were caught up in the crossfire of poor decision-making. JYJ will always have your support to lean on, but the lives of others who were adversely affected do not have anything nearly as strong to support them. For now, JYJ fans should simply hope that their management can pull everything together at the last minute and put on a great show for all their loyal supporters, even if it is a free concert. Hope that helps clarify things.