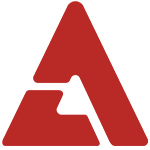 Singer/actor Rain recently greeted his fans over twitter after a long hiatus. Rain tweeted on October 5th, saying, "Are our fans doing well? It's been a while. I was overseas for a while and couldn't tweet anything. Please show your love for Fugitive!!! Thank you always" In a tweet following that, Rain shouted, "Our family 싼토끼/ssantokki!'" 'Ssantokki' (mountain rabbit) is a special nickname that he had shared with the fans. With his long absence from twitter, his fans were deprived of 'ssantokki'. The fans replied with,
'It's been a while since I heard ssantokki. It's really nice' 'I hope oppa's drama will be a big hit' 'Thank you for updating us after so long. Please continue to write frequently in the future'
Source: NTN DB Picture: Rain's twitter.