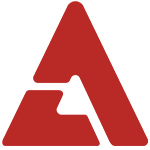 One celebrity trainee, Kim (14), is currently rehearsing a hip dance to show off at an agency's second round of auditions next week. Having passed the first round already, Kim commented, "
Out of the three participants, one was an elementary school student. There were so many young kids showing off variations of a sexy dance, I felt nervous
." Although she was only 14 years old, Kim felt that she was already too old in the competition against her peers. With the average ages of girl groups getting lower and the level of sexually suggestive material rising, the
National Assembly
has decided to step in to handle the situation themselves. Three representatives of famous celebrity agencies will be attending the inspection of the administration, conducted by the National Assembly on October 4th by the request of the
Committee on Culture, Sports, Tourism, Broadcasting & Communications
. The representatives are
SM Entertainment
's
Kim Young Min
(
Sulli
, 16),
DSP Media
's
Lee Ho Yeon
(
Kang Ji Young
, 16), and
GP Basic
's
Park Kiho
(
Janey
, 12).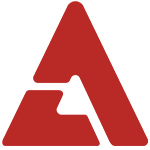 Congressman
An Young Hwan
stated, "
We will be pointing out the legal and moral issues of these companies for putting young girls in exposing outfits and making them perform sexually suggestive lyrics and choreography. We will also be discussing whether these minors have their rights properly protected as laborers.
" GP Basic is a six member girl group with an average age of 14. The group consists of members in elementary and junior high school and sings suggestive lyrics in accordance with the "sexy concept," sweeping the Korean music industry.
The Korea Communications Standards Commission
raised the ratings for music programs from 12+ to 15+, allowing only audience members born before 1996 to participate in the show. The problem lies in the fact that there is no age restriction set for the actual singers themselves. On a program rated for 15 years old, 12 to 14 year old girls appear in sexually suggestive clothing and dances.
Kim Ki Hwan
of the
Ministry of Gender Equality & Family
stated, "
The programs are geared towards the public so the actual participants of the show are not properly protected
." Another reason is the competiveness among trainees in training schools. One trainee who goes by the name of
Park Hee Jin
(14) had joined a training school, with her good vocals as the foundation to realize her dream to become a singer. But she has started to pick up dancing now. She said, "
There are a lot of sexy dance moves on tv now. If we show that (dancing) side during auditions, it will make them feel like we are really talented
." In addition, some trainees have parents accompanying them during their training to show their support. The three agencies in question have all stated that they have never forced their girl groups to perform sexy dances and songs. GP Basic's
CEO Park Sang Hyun
stated, "
I admit that there is a problem with the amount of sexually suggestive material in the Korean music industry but it's not like we can make them sing children's songs just because they're young girls
." The director of DSP Media,
Yoon Heung Kwan
, stated, "
I never imagined the ages of the members to be a problem. I would've liked for them to alert the company ahead of time if there was a legal problem
." Source + Photos: Center Journal