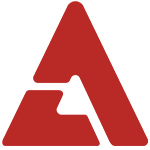 As you guys know, a new upcoming nine-member girl group named Nine Muses will be debuting soon as they were first revealed back in March. Well, the girls will be debuting with a single album titled Let's Have a Party, and its title track will be called No Playboy. No Playboy is composed by both Rainstone (Lee Woo Suk) and Park Jin Young, so you can expect the song to be great. Star Empire Entertainment stated:
We were very lucky to have received a song composed by producers Lee Woo Suk and Park Jin Young in the first album. 'No Playboy' will have an addictive chorus and we believe that Nine Muses will make this summer very hot with their great performances. Please look foward to Nine Muses' debut and give them a lot of love and attention.
Nine Muses' debut first single Let's Have a Party will be released on August 12th, so stay tuned!