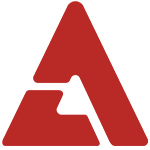 T-ara's Jiyeon pulled a cute prank on Eunjung while she was sleeping.
Jiyeon updated her Twitter on the fifth,
"While Eunjung unnie is sleeping. Ah this is fun."
This is something only the maknae would do. Fans wrote,
"At times like this, she seems like a true high school girl." "What will Eunjung do if that's permanent marker?" "It's nice to see that T-ara has fun with each other." "If someone did that to me, I'd be mad but if Jiyeon did it to me, I wouldn't."
I wonder what Eunjung looked like when she woke up and found out.