With world star Rain scheduled to make his comeback on April 1st, he has teased us with his album jacket and a video teaser. On top of these teases, things got even better as it was revealed that actress Han Ye Seul was going to be the female lead for Rain's upcoming title song's music video. Here's some more news for you. Rain's track list for his album BACK TO THE BASIC was revealed through YesAsia! Check it out below.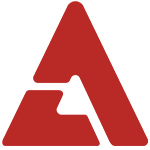 01. ? ??? ?? / Song To Grab You / Song To Get You / Song To Catch You (Whichever one sounds best) 02. Hip Song 03. One 04. ??? / Same 05. Love Song (English Version)
Rain's agency
J.Tune Entertainment
revealed, "
The phrase 'BACK TO THE BASIC' has a meaning of Rain still having the same passion as he did back when he debuted eight years ago.
" Aren't you guys excited for his comeback? Stay tuned to Rain's album release next Thursday, April 1st!