Special Features
Fashion
Won Bin's 'wall kiss' for 'Biotherm Homme' sets hearts fluttering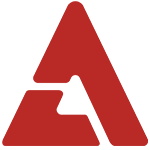 Won Bin has hearts fluttering through his latest CF for 'Biotherm Homme'.

The Valentine's Day special CF for the brand is gaining hot attention. Even though the kiss never actually took place, Won Bin put one hand on the wall and pushed the female model to it. He moved his face closer and closer, carefully examining the woman's face back and forth. His gaze lingered on her lips as he was about to kiss her, but then moves to the camera to shoot a fiery gaze at the screen.

The CF is part of a set of 4 Valentine's Day videos for 'Biotherm Homme'. This particular CF is titled 'The cool oppa who always makes my heart beat' and is receiving the hottest response, but there are 3 others titled 'The cute younger man', 'The comfortable boyfriend who's my age', and 'The bad boy'.

Check out the videos below!

Cool oppa:


Bad Boy:


Cute younger man:


Comfortable boyfriend:

Tags
Get the best of AKP in your inbox
DON'T MISS
Comments
There are 0 comments
Login With...