Social Media
Actress Nam Sang Mi's part-time job photo revealed!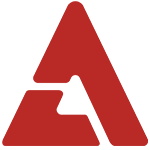 Recently, actor Lee Sang Yoon revealed that he's dating "Life is Beautiful" co-star Nam Sang Mi, which renewed the public's interest in her ulzzang past. Netizens rediscovered an old photo that had fans exclaiming over her natural beauty. The picture was taken while she was working at a fast food restaurant in the vicinity of Hanyang University. Although's she's not dolled up and is wearing the uniform of her part-time job, Nam Sang Mi possessed a very pure and beautiful look. Netizens said, "Nam Sang Mi's past ulzzang period was really innocent", "It would be worth it if all the male students at Hanyang University lined up just to see her at the time", and "She was a goddess during her ulzzang days". Source & Photo: Naver
Tags
Get the best of AKP in your inbox
DON'T MISS
Comments
There are 0 comments
Login With...