Mnet's 'Kingdom' has revealed the second set of cover performances for the second round!

After SF9, The Boyz, and iKON's performances last week, ATEEZ, Stray Kids, and BTOB are continuing with the mission concept 'Re-Born,' which challenged the boy groups to cover each other's tracks. ATEEZ covered iKON's "Rhythm Ta", BTOB brought their own rendition of Stray Kids' "Back Door" to the stage, and Stray Kids covered BTOB's "I'll Be Your Man".

Check out the latest performances above and the preliminary results for round 2 below!


The preliminary results for round 2 are as follows:

1. ATEEZ
2. SF9
3. BTOB
4. iKON
5. Stray Kids
6. The Boyz

The table below also gives a detailed breakdown of expert judge scores, scores by the competing groups themselves, and the final score in that order.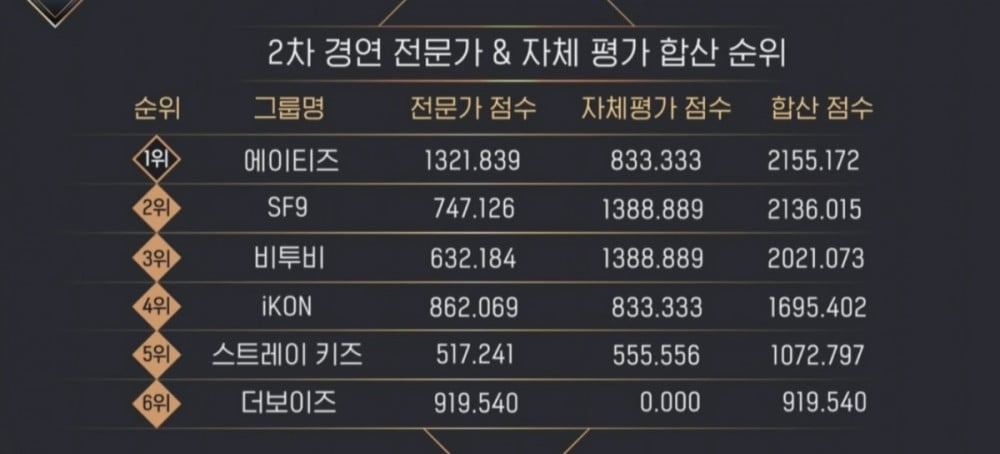 The final results are subject to change with fan votes and video view counts.

Who would you vote for?