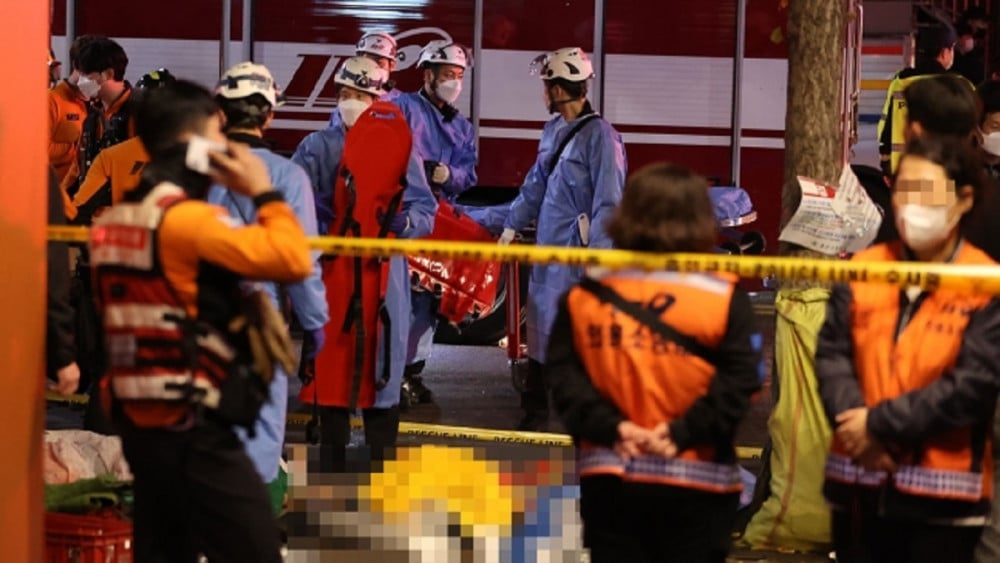 The number of fatalities from the Itaewon tragedy is rising.
Yongsan Fire Department in Seoul confirmed that the death toll has risen up to 149 and at least 150 have been injured. Over a hundred victims are hospitalized across the city and 45 of them have been sent to the Wonhyoro Indoor Gymnasium in Yonsang District.
Furthermore, 19 are reported to be severely injured with 57 suffering from minor injuries. Officials are currently urging the speedy identification of the victims to alert their families. Most victims are reported to be in their twenties.
The city of Seoul has also increased the number of buses and subways to provide emergency transportation at this time. Due to the high number of police and firefighters dispatched to this scene, it has been highly advised across social media for the public to safely return home as soon as possible.
The South Korean number to report any missing person in the area is (02) 2199-8660.