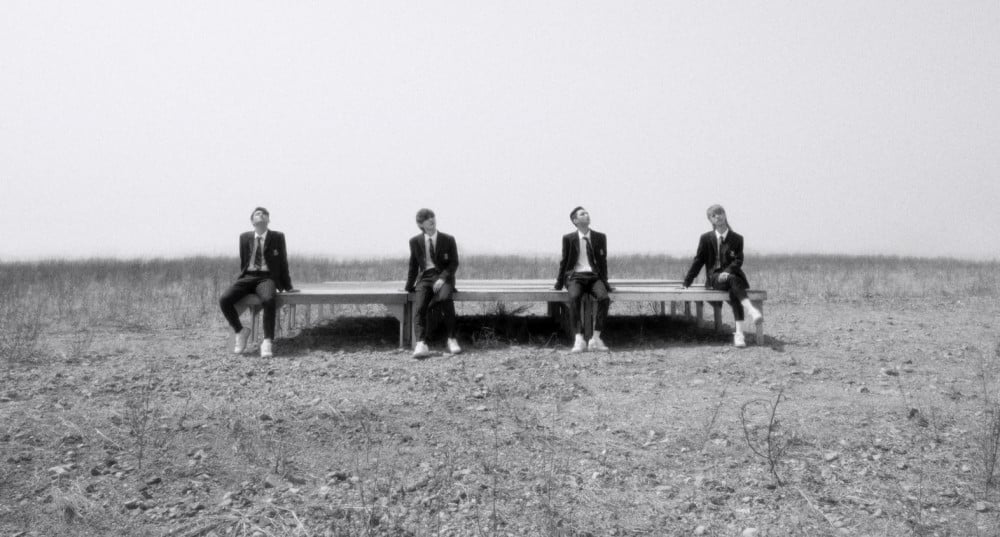 Former TRCNG members opened up about their lives after the disbandment back in March.
As reported previously, former members Jihun, Hyunwoo, Siwoo, and Kangmin redebuted as APR PROJECT with their first single, 'BOYHOOD I S#1' back in June. They released their new single 'BOYHOOD I S#2' earlier this month.

In an interview with Xsports News, the members honestly opened up about having fewer members now and about their individual livelihoods after the disbandment.
Jihun said, "There was a lot of pressure, because the number of members were fewer now and we didn't know how to express certain performances." Hyunwoo added, "There is more responsibility now. I think a lot about our ex-members (of TRCNG)."
Hyunwoo also revealed that he "felt regrettable for having idled away his time" during his early twenties. But he shared that he has a "stronger mentality now" thanks to the experience. He said he "wondered how to live" his "life from now on." Hyunwoo was the one who wanted to gather the members again to be on stage. Only four out of eight original members decided to redebut, but Hyunwoo said they respected the other members' decisions to "find new careers or enter the army."
Member Siwoo shared that after the disbandment he "tried studying, working out, and helping out" his mother's office work and his father's convenience store labor. Hyunwoo further revealed that he also worked part-time during the hiatus period and "lived a very ordinary life."