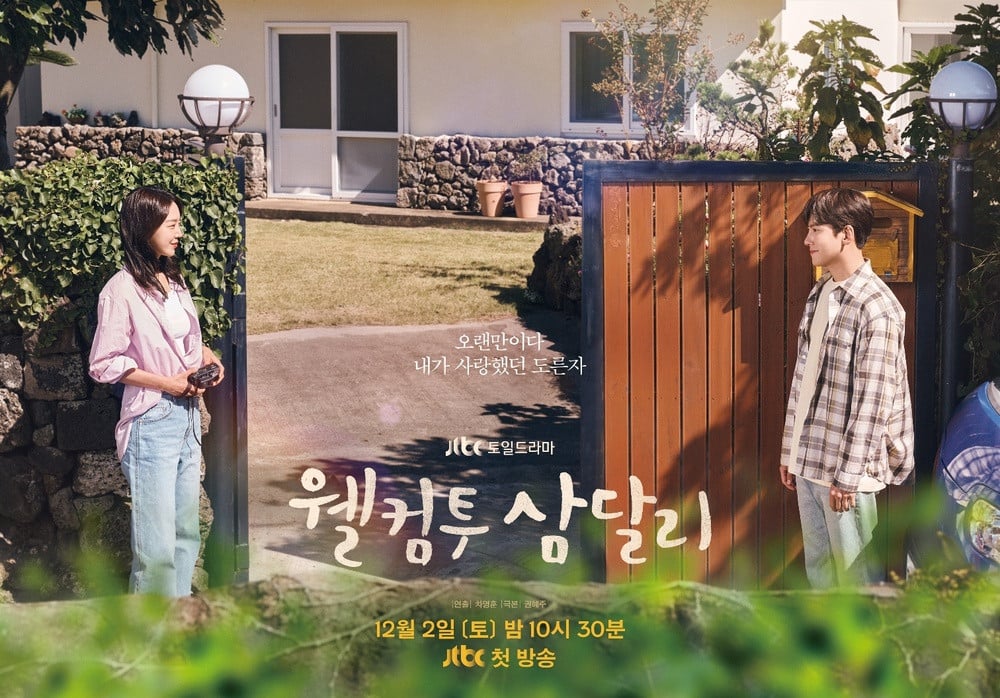 JTBC's upcoming drama 'Welcome to Samdal-ri' has released new character posters for the lead roles, building anticipation for its premiere.
The drama explores the renewed connection between Yongpil (played by Ji Chang Wook) and Samdal (played by Shin Hye Sun), who share a deep history as lifelong friends and former lovers. The couple's poster showcases their bright smiles and hints at the complexity of their relationship, born from their intertwined lives.
'Welcome to Samdal-ri' promises a heartwarming and relatable narrative. It's set to premiere on JTBC on Saturday, December 2 KST.