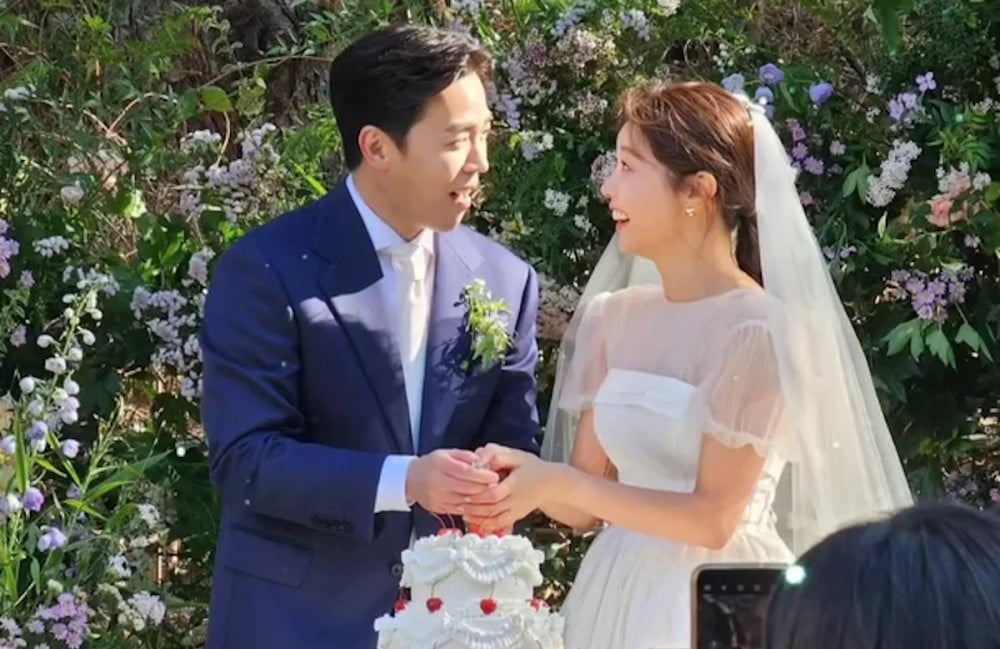 Girl's Day's Sojin and actor Lee Dong Ha have officially tied the knot in a private ceremony with friends and family.

On November 18, Sojin and Lee Dong Ha walked down the aisle together in a small wedding, and Girl's Day's Hyeri, MInah, and Yura were also seen in attendance. Hyeri prepared a congratulatory speech for the couple, stating, "Sometimes when you miss our time together, please tell me anytime. I'll be right there. My sunshine Sojin. Please remember that everyone is celebrating your marriage today."

In photos released by the Girl's Day members, Sojin is smiling brightly in front of guests alongside Lee Dong Ha, who wore a navy tuxedo. Yura also shared a photo of the couple on social media with the message, "My prettiest unni in the world."

Congratulations to the newlywed couple!