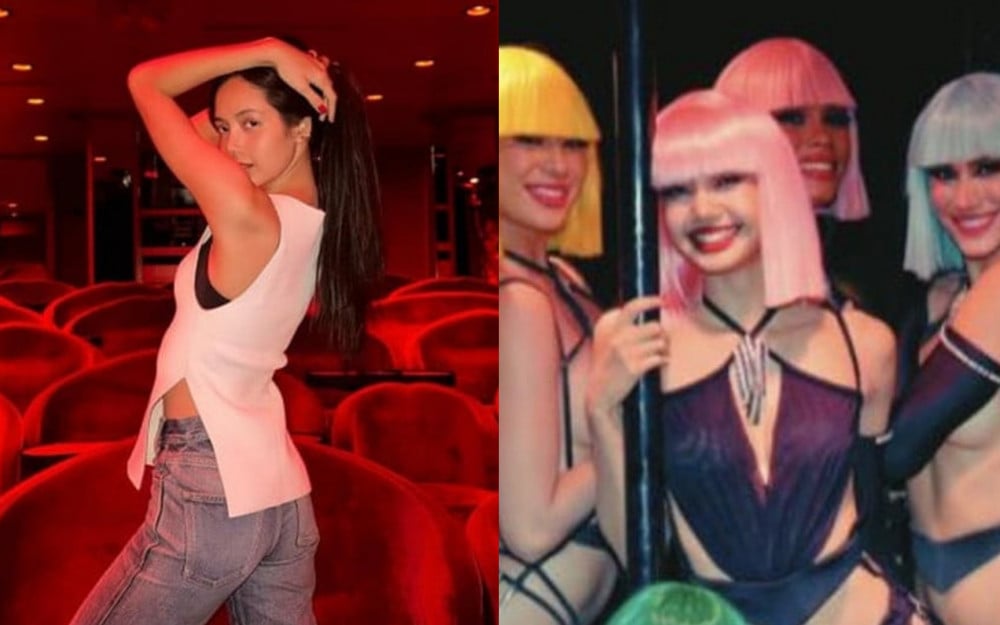 As BLACKPINK's Lisa took the stage of Paris' leading cabaret show 'Crazy Horse,' fans who attended the show quickly shared their thoughts on the performance.

On September 29, international fans shared comments and their thoughts via X (formerly known as Twitter) after viewing Lisa's Crazy Horse show.
Among the repetoires, Lisa took part in a performance titled "Crisis? What Crisis!?" The concept of this show centered on a female CEO navigating the world of fluctuating stock prices during the subprime economic crisis. In an act of rebellion against the market's instability, the CEO gradually shed her office attire in line with the inconsistent stock prices.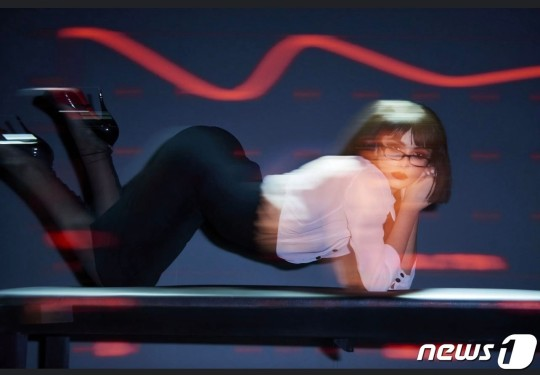 According to international fans, the performance began with Lisa playfully peeking out from behind the curtain, smiling and winking at the audience. Following a brief introduction, Lisa performed a lip-sync rendition of a French song, while disguised in a green and pink, short-haired wig.

One overseas fan recounted, "She subtly undressed throughout the performance, but by the end was donned in a bra and underwear," and emphasized that, unlike other performers, "Lisa remained covered."

Another fan described the performance as "sensual and sexy." The fan explained, "Lisa seductively sat in a chair, clothed in her CEO outfit with her head hung low. As she spun around and danced, she slipped on a pair of glasses, further symbolizing her character. She conveyed a sense of the character's struggle in scenes where she had her hands stretched out on the table, tilting her head back with deep breaths. Lisa disrobed her CEO skirt, revealing lingerie underneath. Unlike other performers who stripped fully at times, Lisa retained her modesty throughout." The fan concluded that overall, the show was "remarkably unique and engaging from an artistic perspective."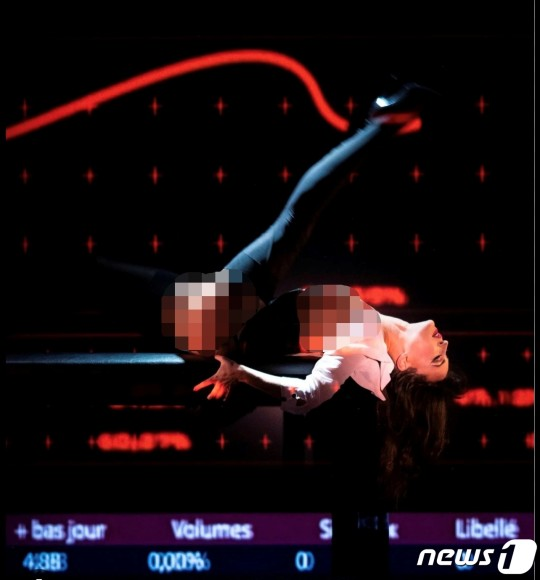 Despite fans who testified that Lisa was not entirely nude for the show, Korean netizens still criticized that Lisa's performance at Crazy Horse was, in essence a strip show. They commented, "It's funny they're stressing she was not nude, lol. Why did she even do the show in the first place?" "Taking off clothes one by one is still a strip show, even if she didn't show her bare chest," "The theme or concept of the show isn't even good," "I mean she could have tried this out because it seemed fun. Why are people acting like their morals are so pristine? No matter what people say here Lisa doesn't care," "Even if it seems fun, people don't normally take part in strip shows," and "So she was basically in a strip show."
Meanwhile, 'Crazy Horse,' alongside Moulin Rouge and Lido, is one of the three significant cabaret shoes in Paris and is renowned for its nudity. Owing to its explicit nature, it is strictly restricted to viewers above the age of 19. The sexual nature and commercialization of the performance have, however, raised concerns among fans. It has been reported that Lisa is set to perform five solo shows on September 28, 29, and 30.