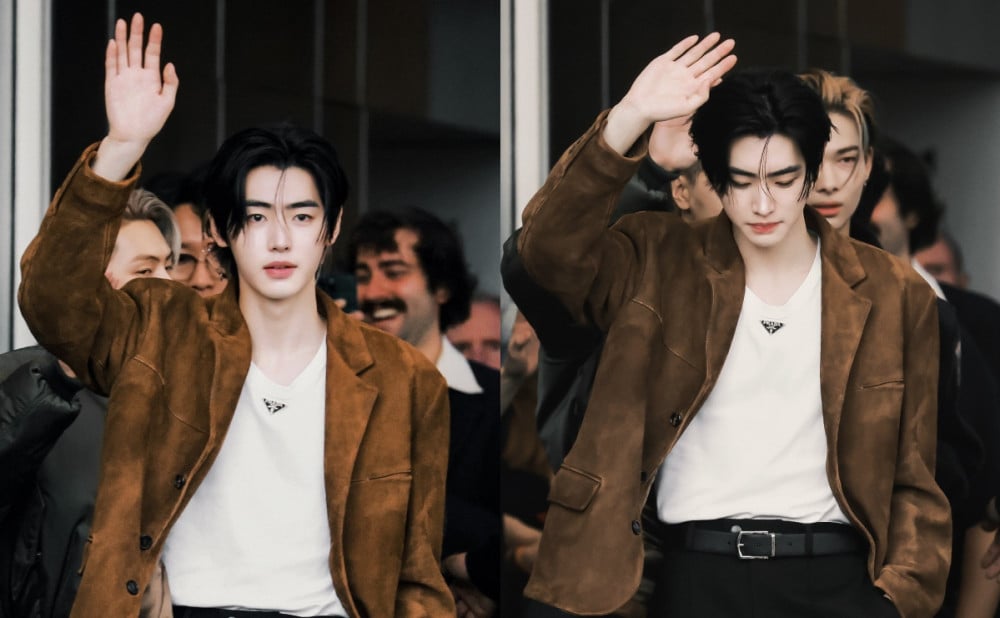 ENHYPEN's Sunghoon looked like a royal prince during his attendance to Milan Fashion Week for the 'Prada Spring/Summer 2024' show.
On September 21, 2023, ENHYPEN showed up at the Milan Fashion Week as brand ambassadors for the luxury brand 'Prada Spring/Summer 2024' show. In particular, a video of ENHYPEN's Sunghoon walking out to greet the fans quickly became viral as he resembled a royal prince walking out of his grand palace. Sunghoon turned heads with his flawless skin, silky black hair, and impressive physique as he donned a brown-colored blazer over a white shirt. One netizen created an online community forum post titled, "Park Sung Hoon in his 'Prada' video..." and included the viral video of Sunghoon walking out to greet his fans. The netizen added, "When he came out to greet everyone, I was so taken aback at how handsome he was. He's seriously amazing."
Other netizens commented: "From his departure to his arrival, everything was legendary", "If a person were to be a prince, he should look like this", "Whenever I look at Sunghoon he looks so clean and luxurious, so he looks like a prince", "My eyes are clarified", "Wow. My eyes are rewarded", and more.
Take a look at Sunghoon's photos below!