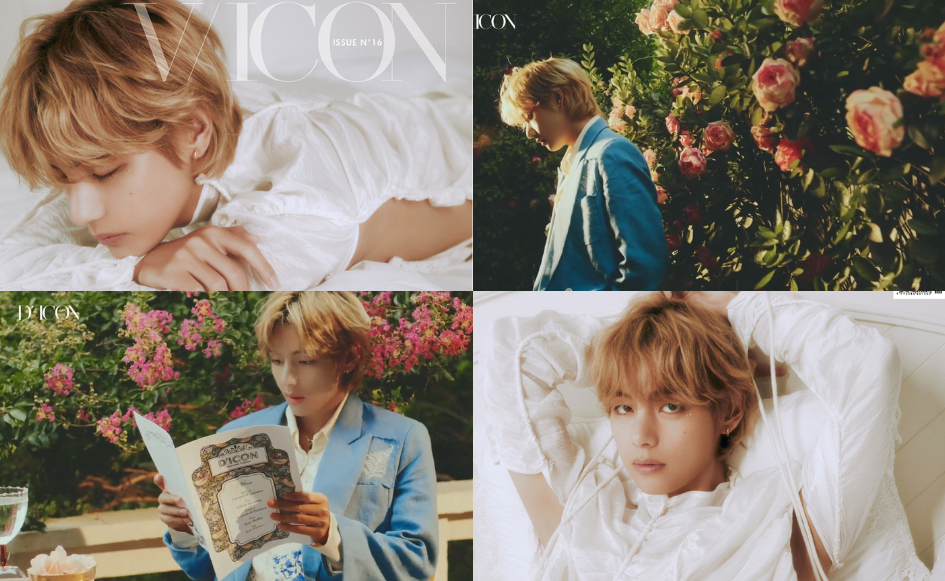 Kim Taehyung, aka V of BTS, mesmerizes with his ethereal visuals in new photobook.

Taehyung will be featured in a special edition of DICON, Dispatch's magazine publication. The issue titled 'VICON Vol.16,' with a notable emphasis on the letter "V," showcases Taehyung in his first-ever solo photobook, contained within a 152-page hardcover special edition.

The photobook will capture Taehyung's journey from "BTS' V to 'solo' V," showcasing his allure and elegance as he effortlessly embodies both modern sexiness and dreamy sensuality.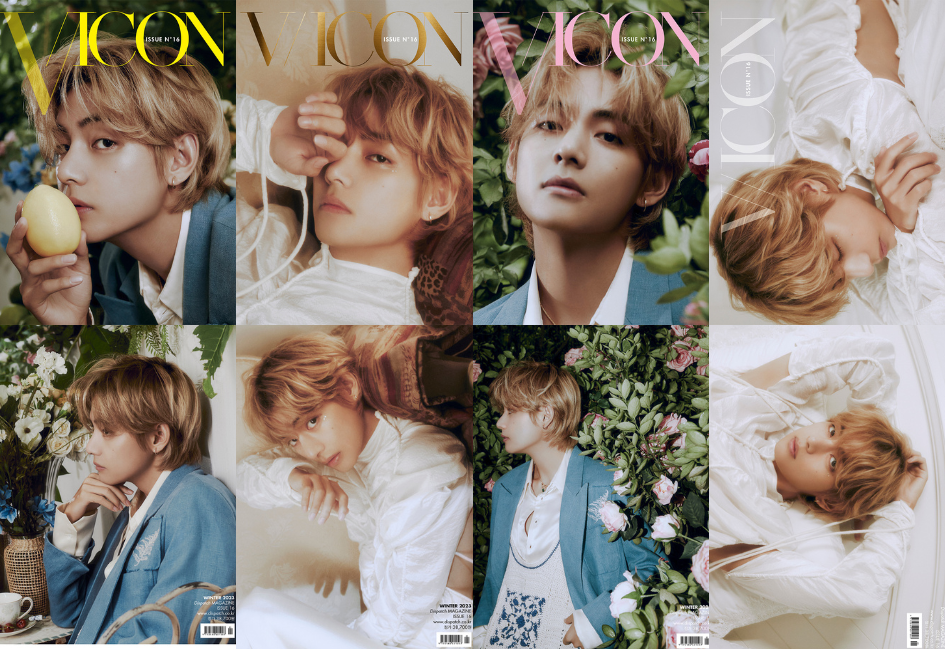 Taehyung, the acclaimed "Vintage King" of K-pop, masterfully embodies a timeless aesthetic in the two teaser videos. His fairytale-like visuals seamlessly blend with vintage elements, evoking a strong sense of nostalgia.

On the 'must haVe' video, Taehyung exudes a princely charm, donning a blue suit as he relaxes amidst a garden backdrop.
On the 'must giVe' video, Taehyung's ethereal presence shines through, clad in a white outfit with dramatic side slits that elegantly highlight his slender figure.
The behind-the-scenes Making Film from the photoshoot, as well as the Unboxing Film, were subsequently unveiled. In the video, Taehyung acknowledged feeling a tad embarrassed about the extent to which his skin was exposed by his outfit.

The 'Dicon V Special Edition' is available in a total of 4 types, each offering different contents and special extras based on the cover type, including planners, photocards, posters, and stickers.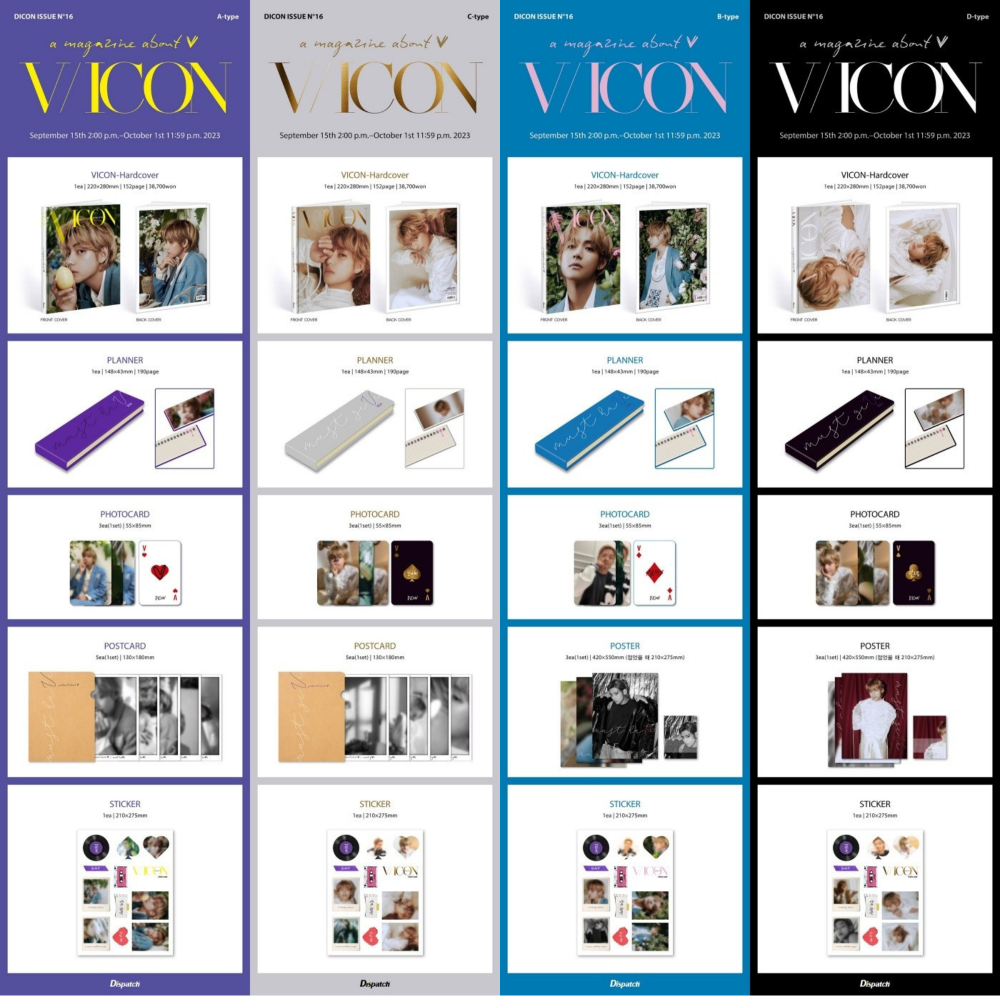 Taehyung's DICON photobook is available for pre-order on retailers such as Yes24, Aladin, Kyobobooks, G Market, Danal Entertainment, KTOWN4U, Kobunsha (Japan), Tencent QQ Music PUTAO Mall (China), etc.