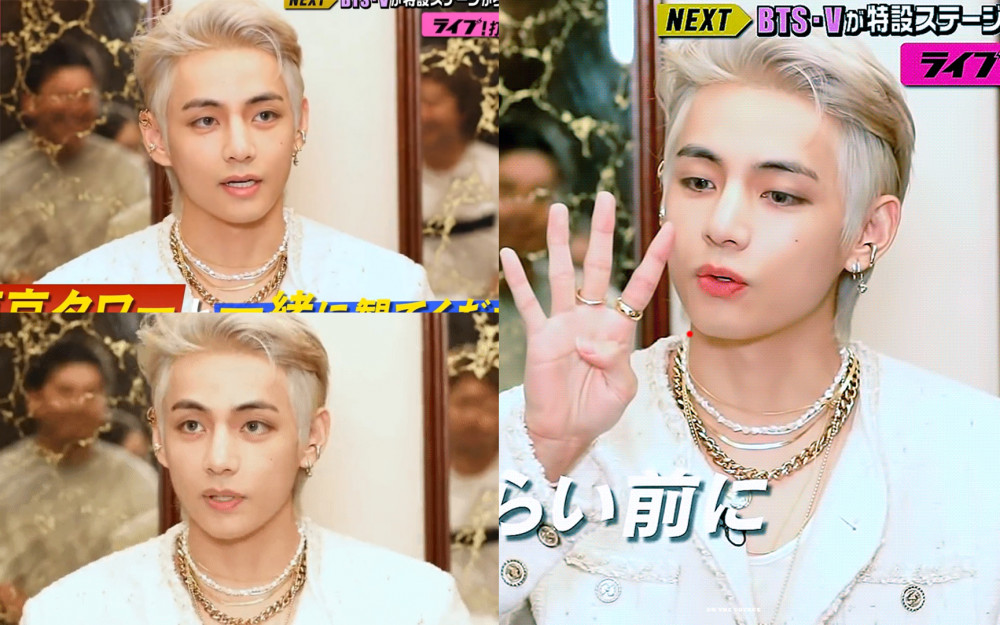 BTS' V, recognized widely not just within the confines of the K-pop scene but on the global stage, has garnered admiration and reverence for his unique aesthetic appeal, combined with extraordinary musical ingenuity. He consistently captivates the attention of a diverse audience, showing his growing impact in the music industry.

Recently, V's otherworldly looks and enticing charisma have once again entranced fans and netizens worldwide. A particularly striking moment unfolded during his appearance on a Japanese talk show, the visuals of which have taken the internet by storm.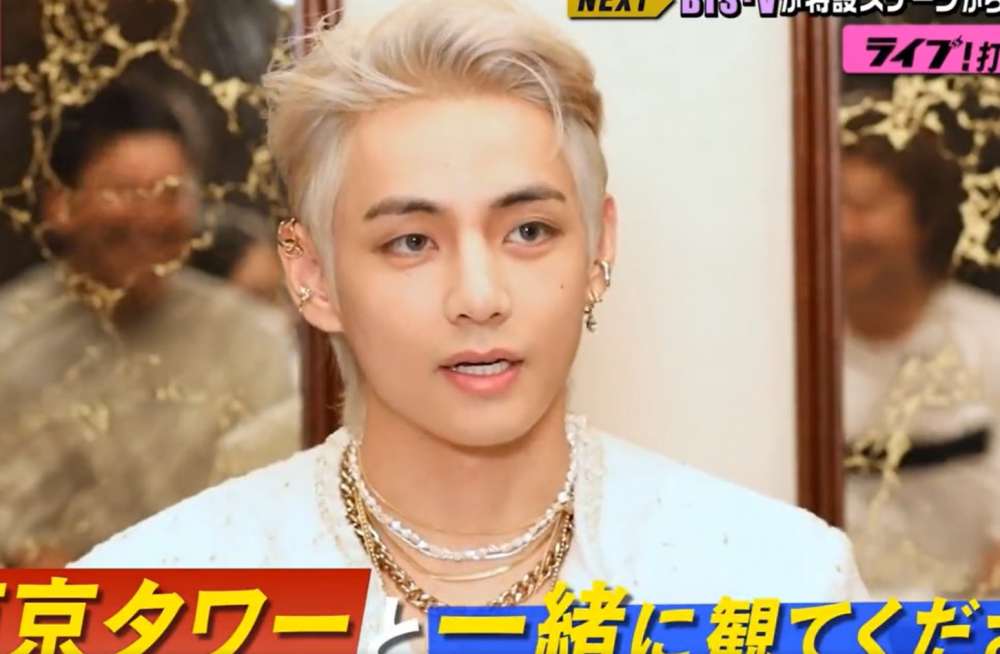 Donned in a refined white jacket, his blonde hair is slicked back, perfectly complementing his princely appearance. His well-crafted facial features, intense deep-set eyes, and an enchantingly bright smile add to his radiance, casting an irresistible aura of sophistication and charm.

Fans and netizens have taken to the web to marvel at V's ethereal visuals and commented, "He's so good looking," "I'm a girl but I really want to know what it feels like to live with his face," "I love his face," "I'm envious of Jennie," "He looks like a real-life prince," "How can he be Korean and have that face?" "Wow, this is so crazy, his hair color is so perfect on him," "He's the most luxurious-looking person ever, how does he look like that?" "He's a prince," "He's so crazy good-looking," and "I'm constantly shocked by V during his solo activities. His music, dance, visuals, and everything is so perfect."