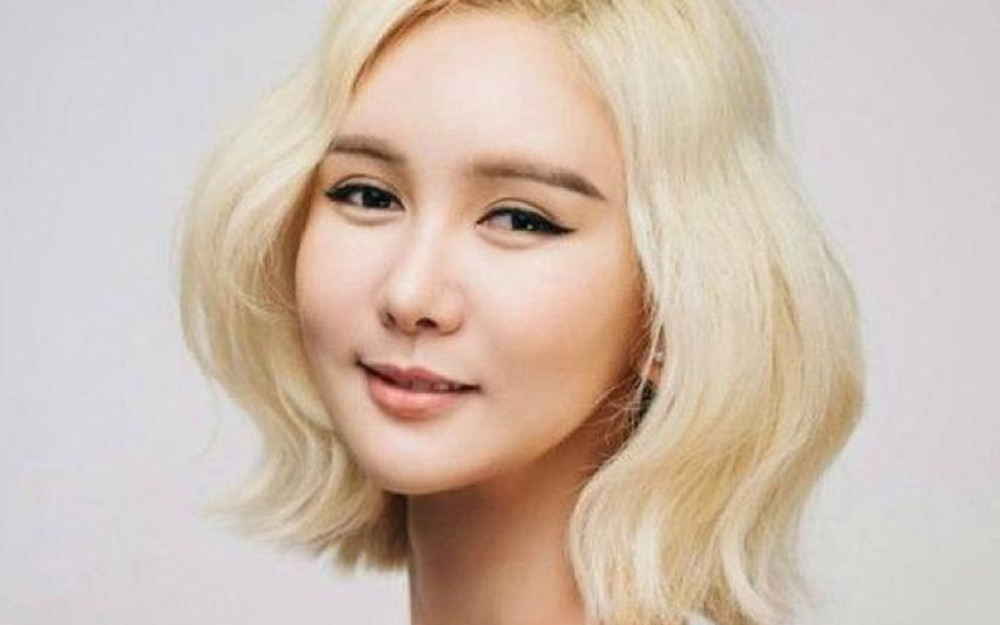 Fashion model Lee Pyeong, who had been battling cancer, passed away on May 31.

Around two months ago, Lee Pyeong shared her final update on social media, assuring everyone that she was maintaining a good lifestyle and getting better. She posted selfies taken at the hair salon and pictures of various meals.

Fellow model Lee Sun Jin was the one to inform the public about Lee Pyeong's passing. Through her Instagram account, Lee Sun Jin shared photographs and a video of Lee Pyeong. In the caption, she fondly remembered the late model, expressing her condolences and regret for not staying in touch more frequently. She wrote, "Pyeong, I don't know what I can say or what words to say to reach you. I wasn't able to contact you often and didn't get to buy you a proper delicious meal. To be honest, I was afraid to contact you sometimes because I was afraid you might be in too much pain. I'm sorry...Pyeong please be happy where you are and don't be sick. Let's meet again. I'm sorry Pyeong. I love you Pyeong."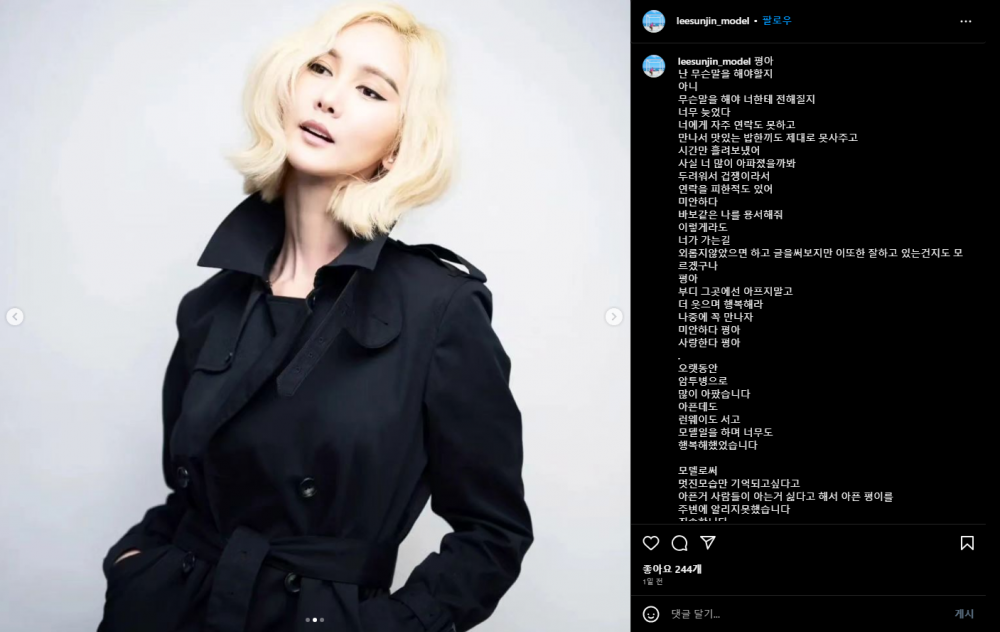 Actor Heo Jung Min also expressed his condolences for Lee Pyeong's passing and apologized for not maintaining regular contact with her during her lifetime. He wrote, "Nuna, you said let's walk our dogs together. I didn't know you were sick. I'm sorry. You were always the one to text me asking how I was but I never sent you a message first, because I was busy with life. I hope you are able to enjoy many walks, my warm and kind nuna. Please rest in peace."

During her career, which began at the age of 18, Lee Pyeong made a name for herself as a model. She graced the runways of renowned fashion designers like Andre Kim, Lee Sang Bong, and Kwak Hyun Joo.
Our condolences to her loved ones, and may she rest in peace.