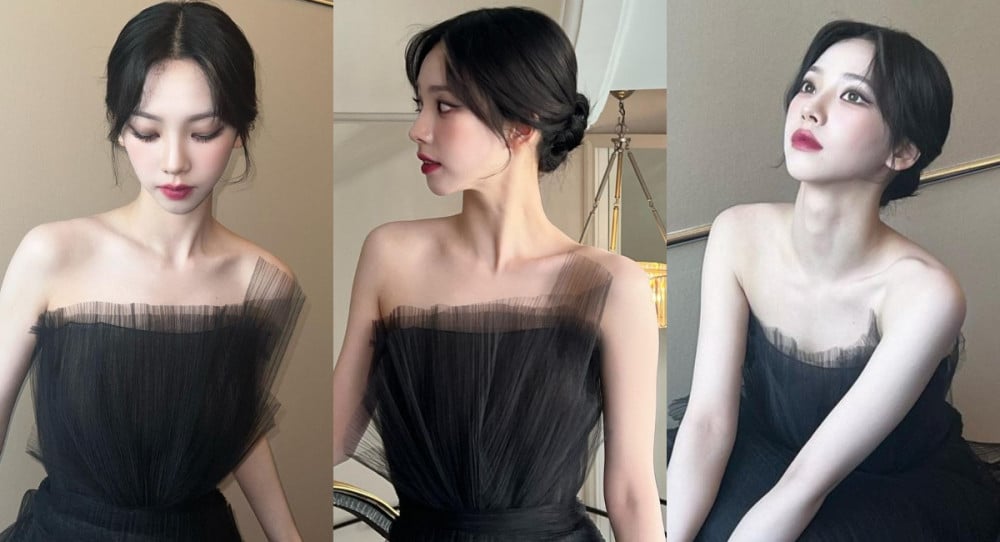 Karina is continuing to prove just how versatile her classic visuals can be.
On May 25 KST, the aespa member took to her personal Instagram account to share photos and videos of her at the 76th Cannes Film Festival. In the post, which was captioned simply with "🎬🖤 #cannesfilmfestival," the idol is seen in elegant makeup and a black strapless dress from designer Choi Jae Hoon.

In response to the photos, Instagram followers left a number of comments, including, "Wow, Karina is really a princess," "The universe was made for Karina," "Wow... really... unnie... please be my girlfriend," and "Wow, is this real life?" The Instagram post was also shared on various Korean online community boards, with other netizens interacting with the photos by saying, "Karina is a goddess," "This is crazy... please marry me," and "This is a really unfair world!"
Meanwhile, as previously reported, the members of aespa made their anticipated Cannes Film Festival appearance at the Grand Auditorium Louis Lumière, ahead of the official screening of 'The Pot-Au-Feu.' The girl group, who was invited by the French jeweler Chopard, is the first K-pop girl group to appear together at one of the festival's red carpet events.

Check out Karina's Instagram post below, and let us know what you think about her red carpet look!