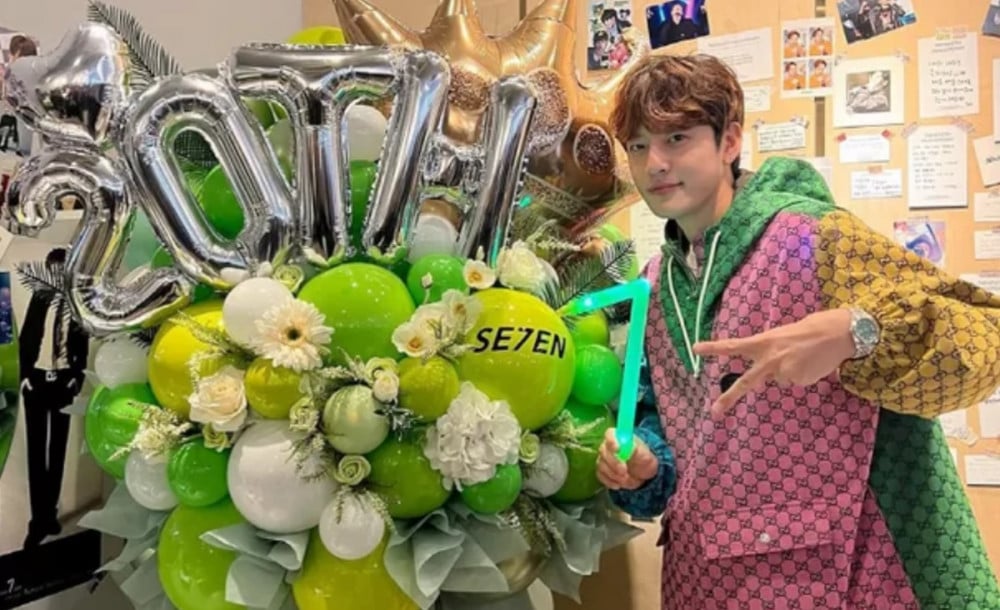 Se7en celebrated his 20th anniversary since debut!

On March 25, the singer shared the below photos on Instagram, thanking fans for their support for the past 2 decades. Se7en wrote, "Thank you so much for celebrating the 20th anniversary since my debut. I'll sing for a long time. I love you."

In the photo, Se7en can be seen posing next to a giant bouquet of balloons.

In other news, Se7en and longtime girlfriend actress Lee Da Hae announced they'll be tying the knot this May.