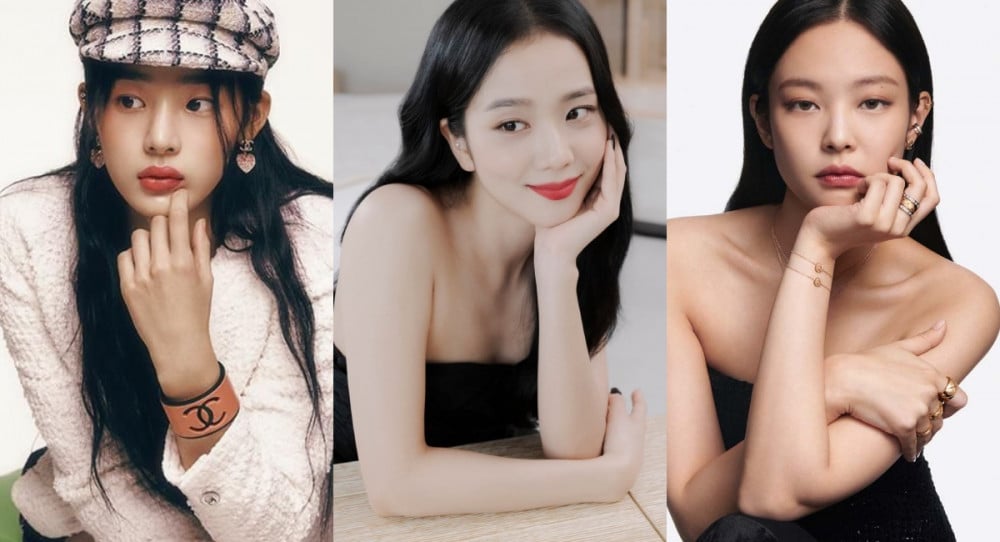 The Korea Institute of Corporate Reputation has released brand value rankings of individual girl group members for the month of March!
According to the Korea Institute of Corporate Reputation's big data analysis for March, NewJeans' Minji continues to rank first for individual brand value, followed by BLACKPINK's Jisoo ranking second, and Jisoo's groupmate Jennie ranking third. Their respective brand value indexes are as follows:
NewJeans' Minji ranks first with a brand value index of 5,061,6587, rising 4.0% from last month and maintaining her position at the top of the chart.
Charting second is BLACKPINK's Jisoo with an index of 4,902,969, also rising 44.15% from last month and making an impressive jump from her previously held #6 position.
In third place is BLACKPINK's Jennie with 4,423,131, who rose 1.39% from last month and fell to the #3 position.
The big data analysis showed terms that were most commonly linked with Minji were "chic," "cute," and "innocent." On the other hand, the keyword analysis of the member see "million-seller," "Ditto," and "Billboard" as the most commonly searched term.
Below is the ranking of the top 30 individual girl group members for the month:
1. NewJeans' Minji
2. BLACKPINK's Jisoo
3. BLACKPINK's Jennie
4. NewJeans' Hanni
5. NewJeans' Haerin
6. Girls' Generation's Taeyeon
7. TWICE's Nayeon
8. TWICE's Mina
9. aespa's Karina
10. NewJeans' Danielle
11. NewJeans' Hyein
12. Red Velvet's Joy
13. BLACKPINK's Rosé
14. aespa's Winter
15. LE SSERAFIM's Kim Chae Won
16. IVE's Liz
17. BLACKPINK's Lisa
18. LE SSERAFIM's Kazuha
19. Red Velvet's Seulgi
20. TWICE's Dahyun
21. TWICE's Jihyo
22. Girl's Generation's YoonA
23. Oh My Girl's YooA
24. IVE's Rei
25. IVE's Gaeul
26. IVE's Leeseo
27. NMIXX's Jiwoo
28. IVE's Jang Won Young
29. Oh My Girl's Arin
30. Girl's Day's Hyeri