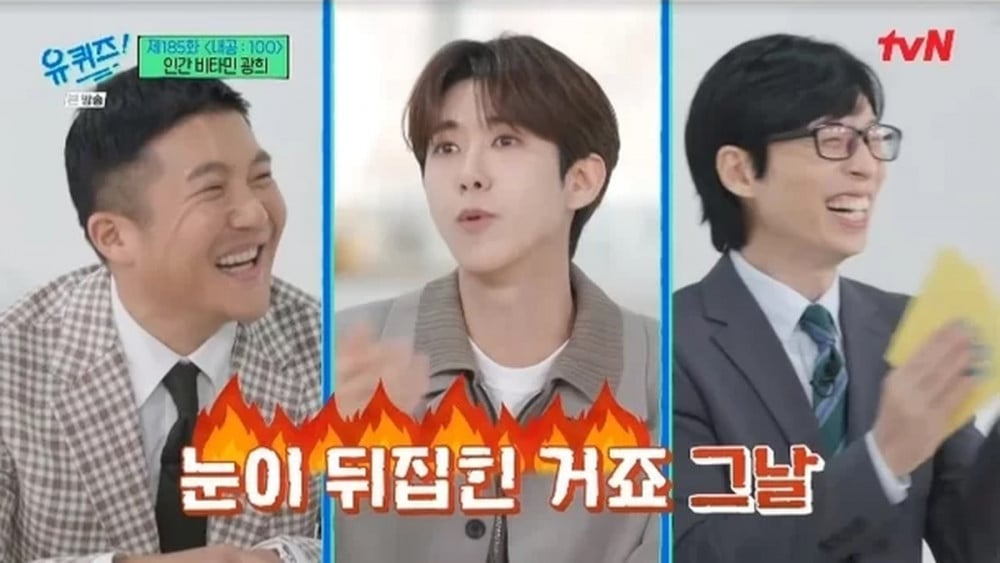 Kwanghee revealed why he's more jealous of Jo Se Ho than Siwan these days.

On the March 15th episode of 'You Quiz on the Block', Kwanghee featured as a guest, and Yoo jae Suk asked him, "Do you feel jealous of Siwan rather than Siwan these days? Jealousy is something that can't be left out when it comes to Kwanghee." Kwanghee responded, "Jealousy is my strength. I don't think life is boring. I'm jealous of this person, and then I turn around and I'm jealous of someone else."

As for why he's now jealous of Jo Se Ho, he explained, "I wasn't jealous of Jo Se Ho in the past. The G-Dragon and Taeyang that I love... I looked around G-Dragon's Instagram, and Jo Se Ho hyung was there. At first, I thought it was a look-alike because there's a lot of fashion people on there. I calmed down my anger."

Kwanghee then said he wanted to do a dance challenge with Taeyang, revealing he was extremely jealous after seeing Taeyang and BTS' Jimin do a dance challenge for "Vibe". However, their times didn't line up, so Kwanghee had to do it alone. He added, "I called Taeyang. I said it felt empty doing it alone, so I asked him to leave a comment."