On March 8, the first trial for Kim Sae Ron's DUI took place, and the actress is facing a fine of 20 million KRW (15,168.19 USD).

During the trial, Kim Sae Ron (22) pleaded, "This will never happen again. I'm sorry. I regret my actions, and I'm reflecting on them. I've quit drinking and sold my car. I'm the breadwinner of my family, and it's been difficult for me to make ends meet. Please have mercy on me."

In response, many netizens are raising questions about Kim Sae Ron's statement that she is the breadwinner of the family. Kim Sae Ron's family consists of her father, mother, and younger sister, Kim Ye Ron, and Kim Ye Ron is also active as an actress.
There is not much known about Kim Sae Ron's father, but Kim Sae Ron's mother was born in 1980 and is still young at only 42 years old. Kim Sae Ron's mother was well known for looking youthful, and Kim Sae Ron often shared during shows that her mother "was a magazine model and she wanted to become a celebrity." But she gave birth to Kim Sae Ron, so she had to give up on her dreams.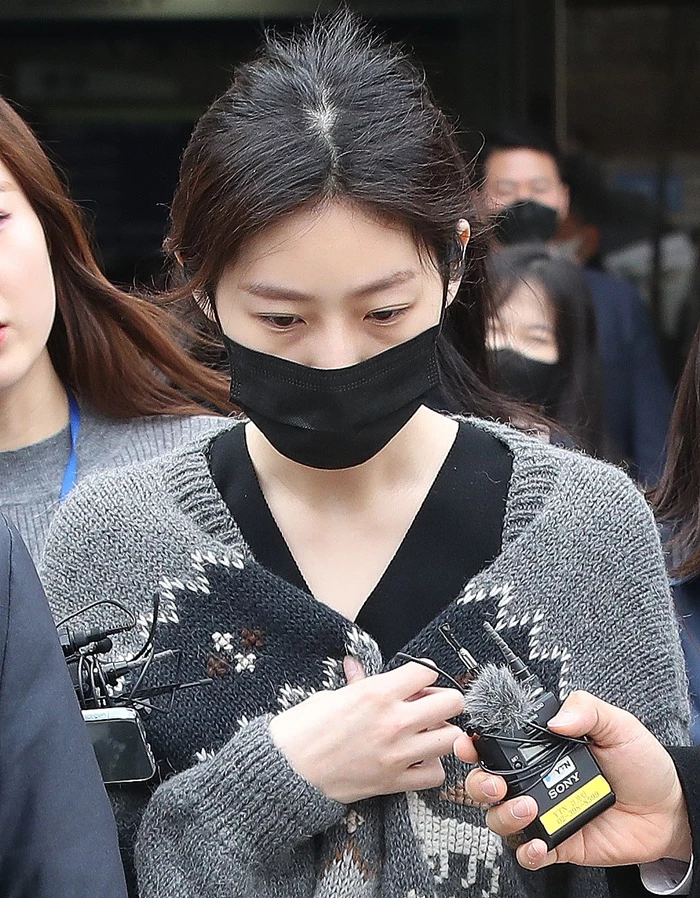 Korean netizens are saying they do not understand how Kim Sae Ron is the breadwinner when her mother is still at a working age at 42 and raised questions about having financial difficulties.
Netizens commented, "How is she having a hard time making ends meet but she was driving a Range Rover?," "Does she not know what it means to have difficulties meeting ends meet?," "I don't think really knows what poverty is," "I think she wouldn't say something like that if she watched a documentary on people who live in those small rooms for studying," "Her mom is still young, how is she not working?" "She was driving imported foreign cars and she says she's having financial difficulty," "But she was showing off her luxurious home and expensive cars on tv, how is she having a hard time meeting ends meet?" "She should get consultation for welfare," and "Why is Kim Sae Ron the breadwinner when her mom is still young?"

Meanwhile, Kim Sae Ron was caught drinking and driving when she ran into a guardrail, road verge, and transformer on the street of Gangnam on May 18 of last year.

When the police arrived at the scene, she refused to take a breathalyzer test and requested that she be taken to a hospital for a blood test. Her Blood Alcohol Concentration (BAC) was 0.2% at the time of the accident.