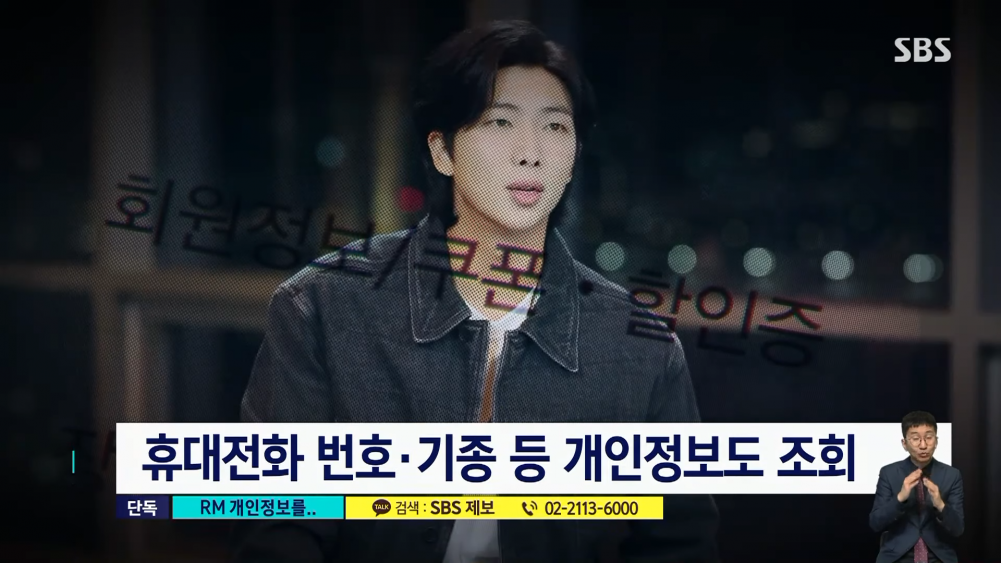 Recently, it was reported that a Korail (Korean railroad corp) employee was found to be accessing BTS RM's personal information unauthorized.
According to a March 1 SBS 8 News report, an employee of national railway operator Korail was found to have accessed the personal information of BTS member RM 18 times over the span of 3 years starting in 2019.

It was found that the employee gained access to RM's train ticketing information as well as his personal information, including his address, mobile phone number, phone type, and more. The customer information is only available for work purposes, but the employee gained access as an IT worker and accessed RM's information for her personal use.

She confessed that she had accessed RM's ticketing information to go see him in person and even told her friend about RM's ticket information so that the friend could reserve a train seat nearby RM.
After an internal audit, Korail stated, "We confirmed 'A' accessed personal information without permission, but it has not been confirmed that 'A' leaked the information outside the company." After being suspended from Korail, the employee in question shared with SBS 8 News, "I accessed it simply out of curiosity, and I'll be reflecting on myself."
Nevertheless, Korean netizens are disgusted with the employee's actions and heavily criticized her. They commented, "That's disgusting," "Wow, she's so crazy, this gives me goosebumps," "I really want to know who she is," "Yeah right she's self-reflecting," "She's such a man-crazed b***" "She's so crazy," "Wow, it must have been so easy for her to dig for celebrities' information, she needs to get fired," "Suspension only??" "She's not in the right mind," "Wow, she's so crazy," "That's is so gross," "I am disgusted, it's a crime to expose people's personal information like that," "She didn't do it once or twice but 18 times," "She's a lunatic," "Can't believe she's only suspended and not fired! she's going to keep doing that," "I got goosebumps because that's so creepy," "She needs to be punished," and "HYBE needs to sue her."