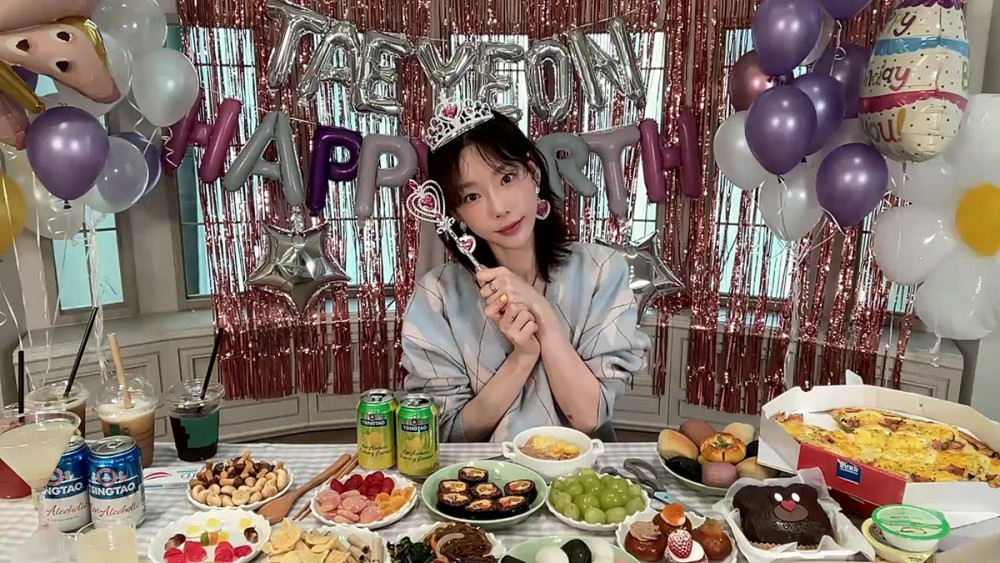 Fans were surprised by Girls' Generation Taeyeon's efforts to show viewers a "genuine" mukbang to the best of her abilities.
Earlier this month on March 9, Taeyeon held a live broadcast on YouTube to celebrate her 34th birthday.
The idol confidently revealed that she did not eat anything all day so that she could deliciously enjoy her birthday meal with fans, while also giving viewers a "comfortable" mukbang-viewing experience.
In fact, fans have compiled a detailed list of the foods that Taeyeon ate during the live broadcast, which are as follows:
6 spoons of seaweed soup
3 spoons of rice
2 chopstick servings of japchae
2 chopstick servings of bracken and spinach
1 piece of cheese kimbap
4 sips of non-alcoholic beer
1 piece of honey-filled rice cake
1/3 slice of pizza
1 bite of spaghetti
1 piece of rolled rice cake
5 sips of iced americano
2 pieces of gummies, 2/3 rolled wafer snack, 1 chocolate mushroom snack
1 candied chestnut atop a confection

1/2 squid ink roll
1 bite of a clam shell macaron
1 bite of the chocolate decoration on top the cake
3 bites of chocolate cake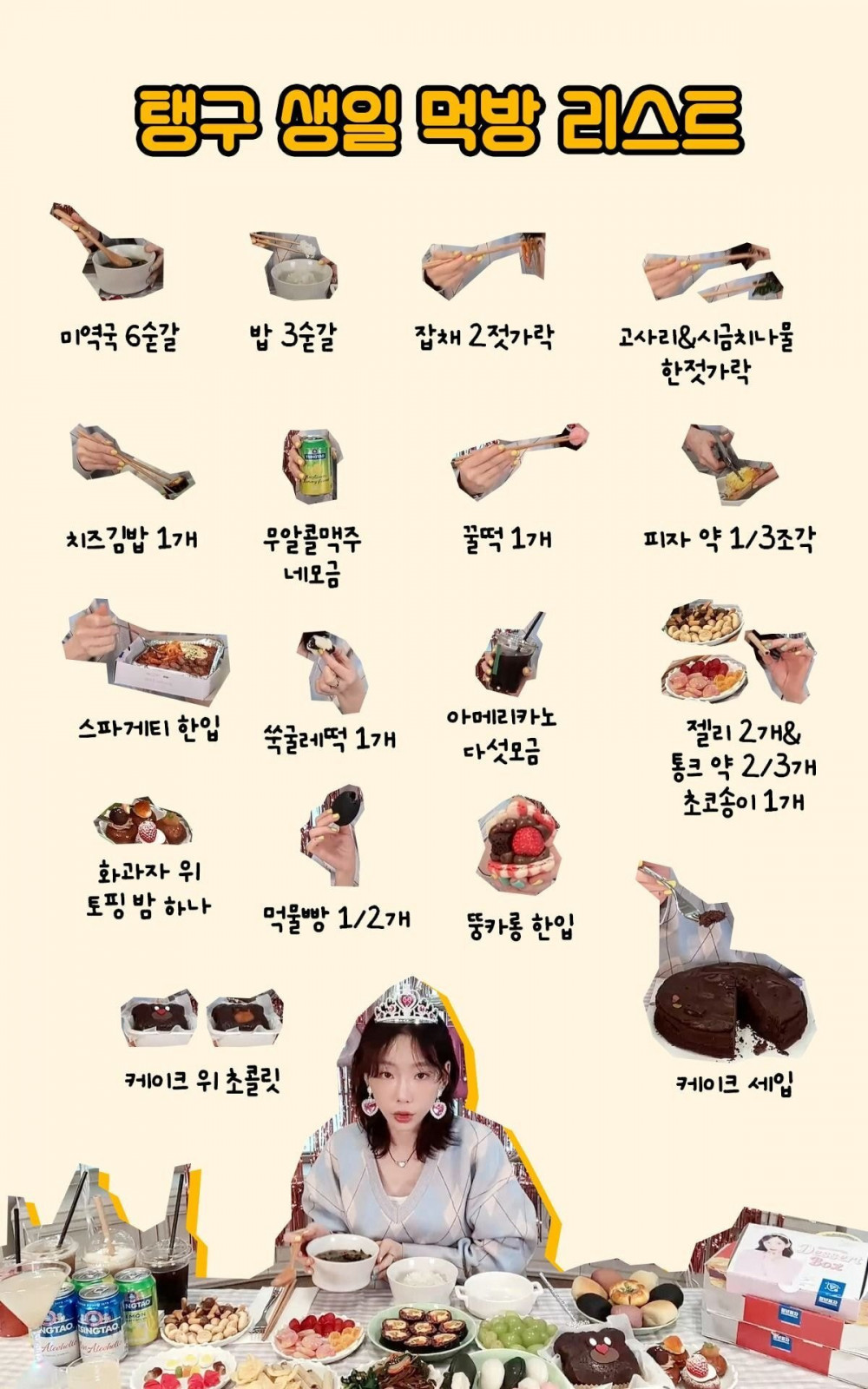 Fans were quite surprised with the amount of food Taeyeon managed to eat on this broadcast, particularly considering her usually small portions. When fans commented during the live, "Unnie, you're eating so much today!", Taeyeon replied, "Yes, I'm eating more than I've ever eaten in my life."
Various netizens reacted with comments like, "I wouldn't be full after eating that, but considering it's Taeyeon, she was probably full until the next day lol", "She actually ate what a food-loving person might consider a decent serving", "That actually sounds like a lot even for a regular person kekekeke", "I love trying a little bit of all kinds of different foods!", "I feel like she ate a full plate of main dishes and a plate of dessert at a buffet kekekeke", "You did good, unnie!", "I've never seen Taeyeon eat so much before kekekeke".
Happy late birthday to Girls' Generation's Taeyeon! You can catch a recap of the idol's full live broadcast, below!