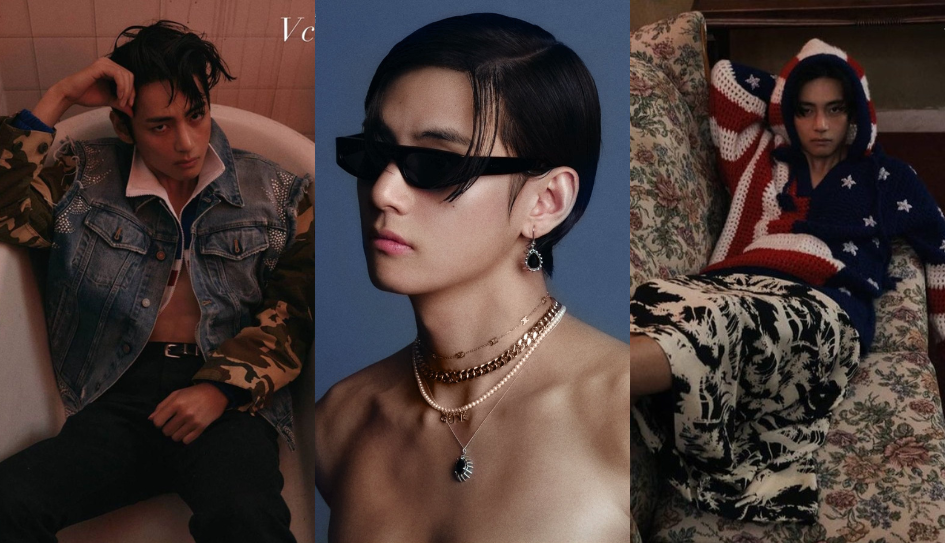 BTS member Kim Taehyung, aka V, leaves fans in awe after sharing more snaps from his photoshoot for ELLE Korea and the CELINE.
Taehyung has been making headlines after he was unveiled as ELLE Korea's cover star for their April 2023 issue. He displayed his unparalleled visuals for his collaborative photoshoot for the luxury brand CELINE, which generated a huge buzz across various social media platforms.

In the previews of his editorial feature in ELLE Korea, Taehyung exuded the charm and allure of the quintessential bad boy reminiscent of iconic heartthrobs from past eras.

Lee Maroo, the Features Director of ELLE Korea, stated that Taehyung's photoshoot was held at "Heartbreak Hotel," an intricately designed mock-up set crafted by the artistic team at ELLE Korea.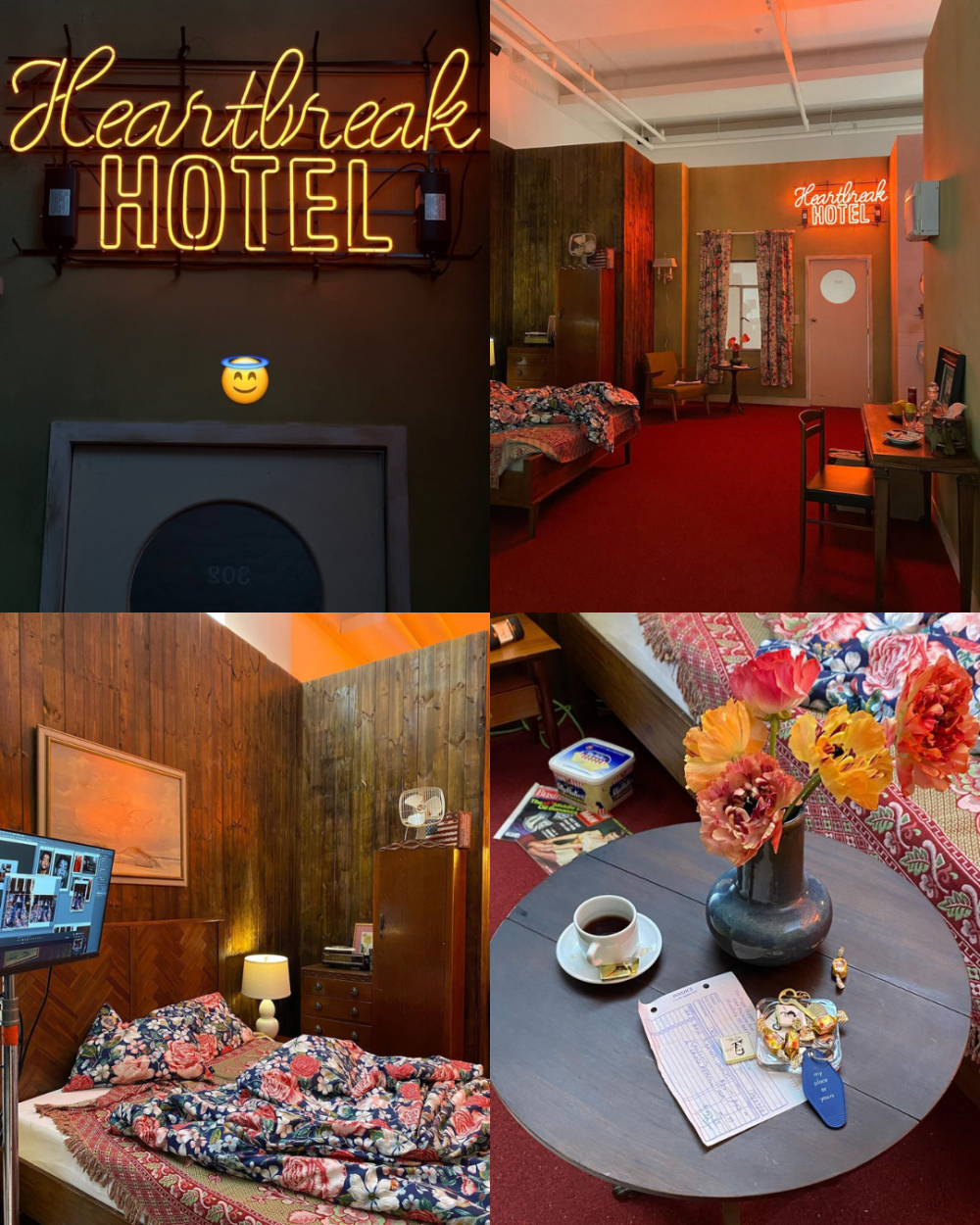 "This set was really pretty, so I took a lot of commemorative pictures before it was demolished," she said, revealing that the set was dismantled shortly after the completion of the photoshoot.
Taehyung treated fans to a visual feast by sharing exclusive photos from his magazine feature alongside some stunning outtakes that he calls the "Vcut."

In particular, the image of a shirtless Taehyung baring his toned body and bedecked in CELINE jewelry has gone viral across various social media platforms.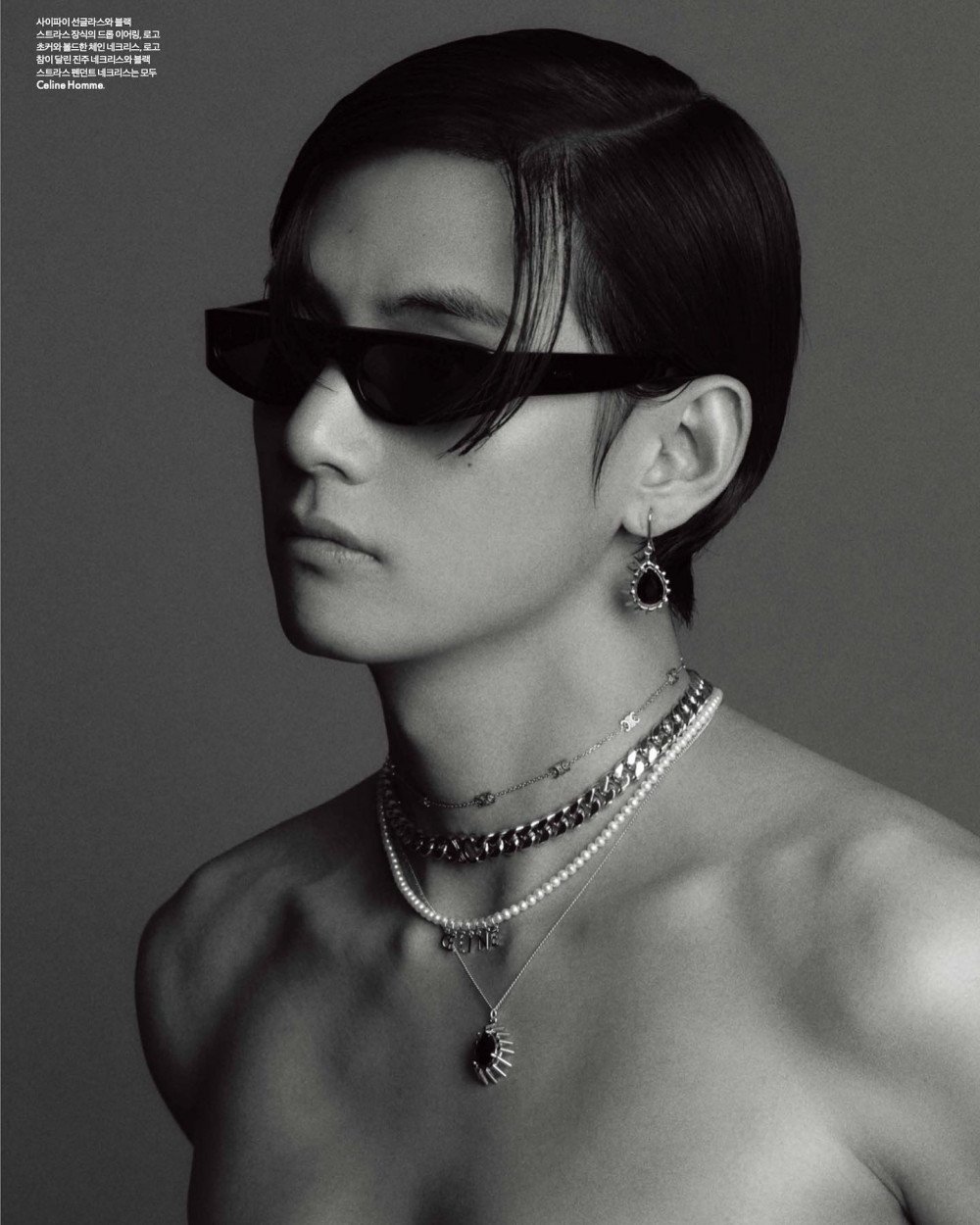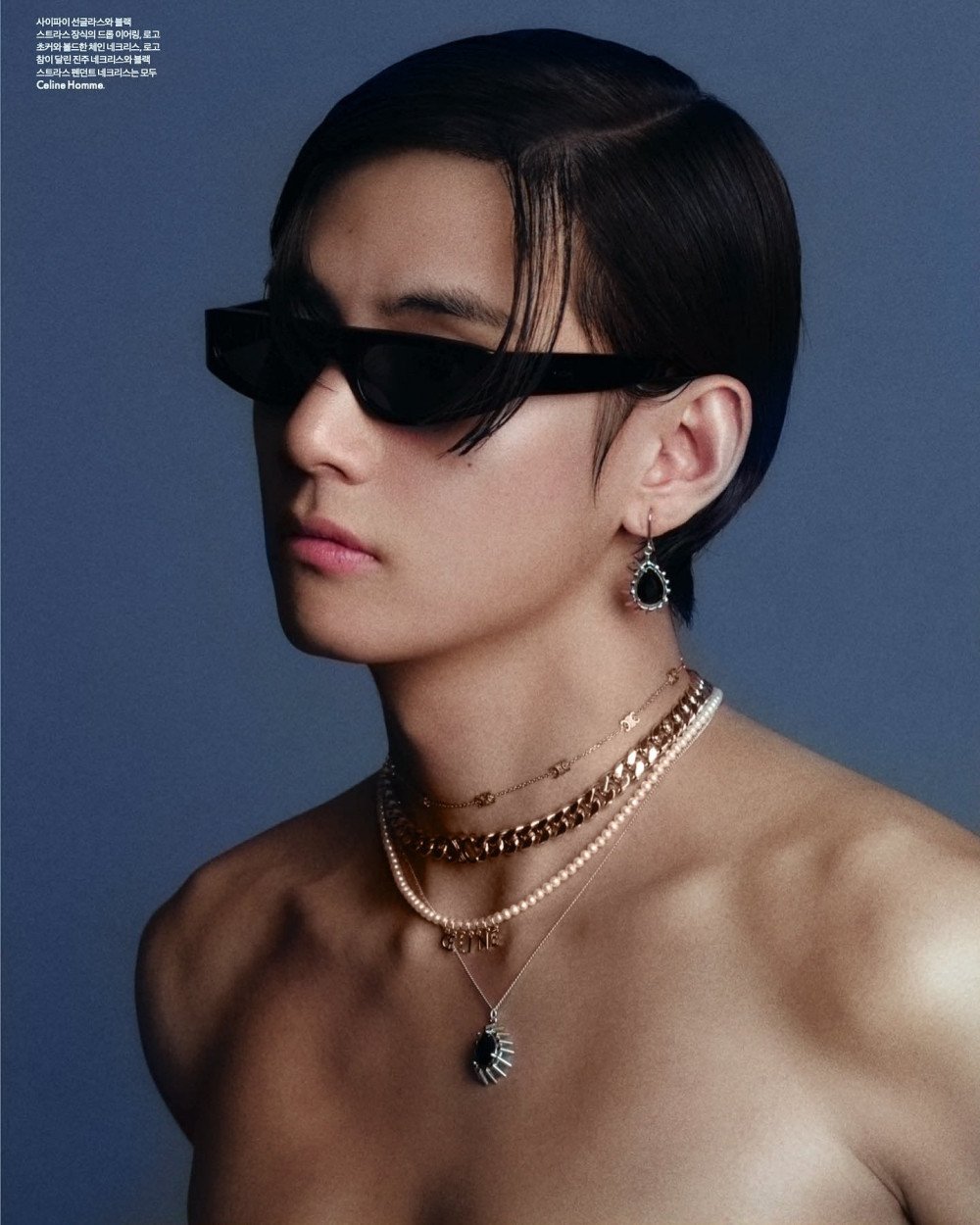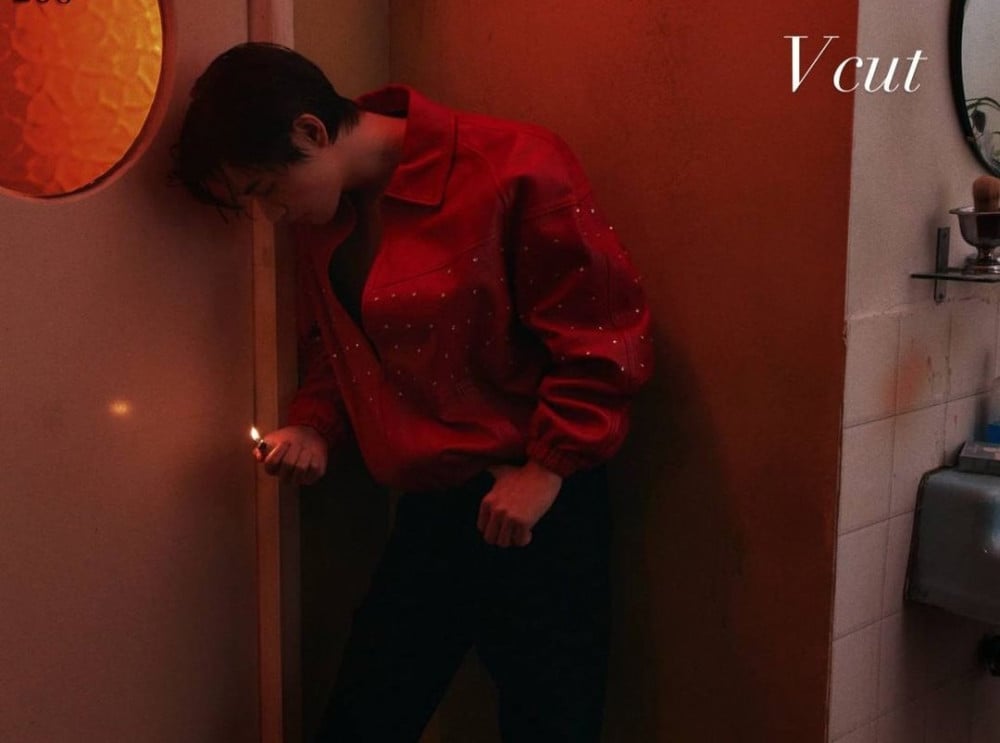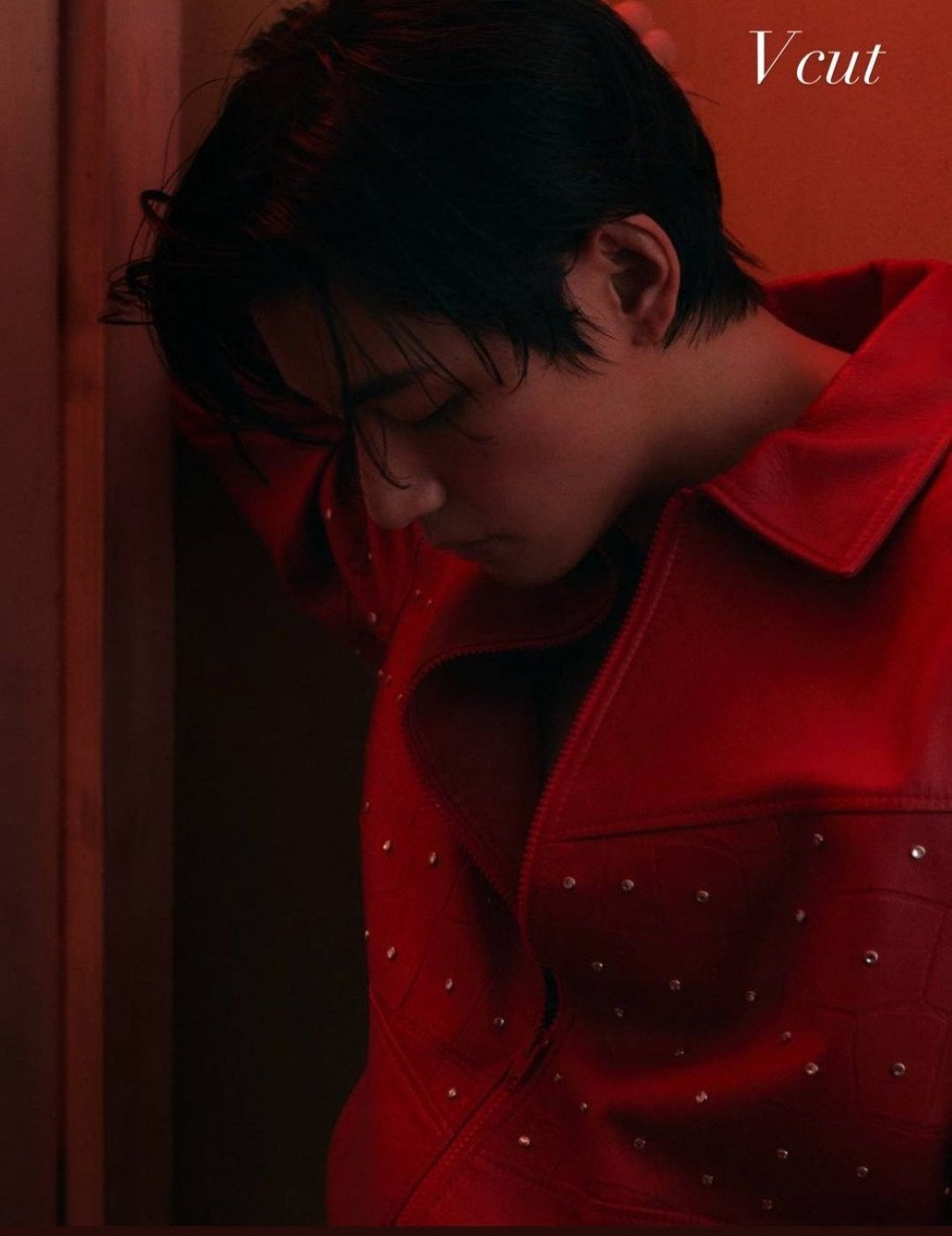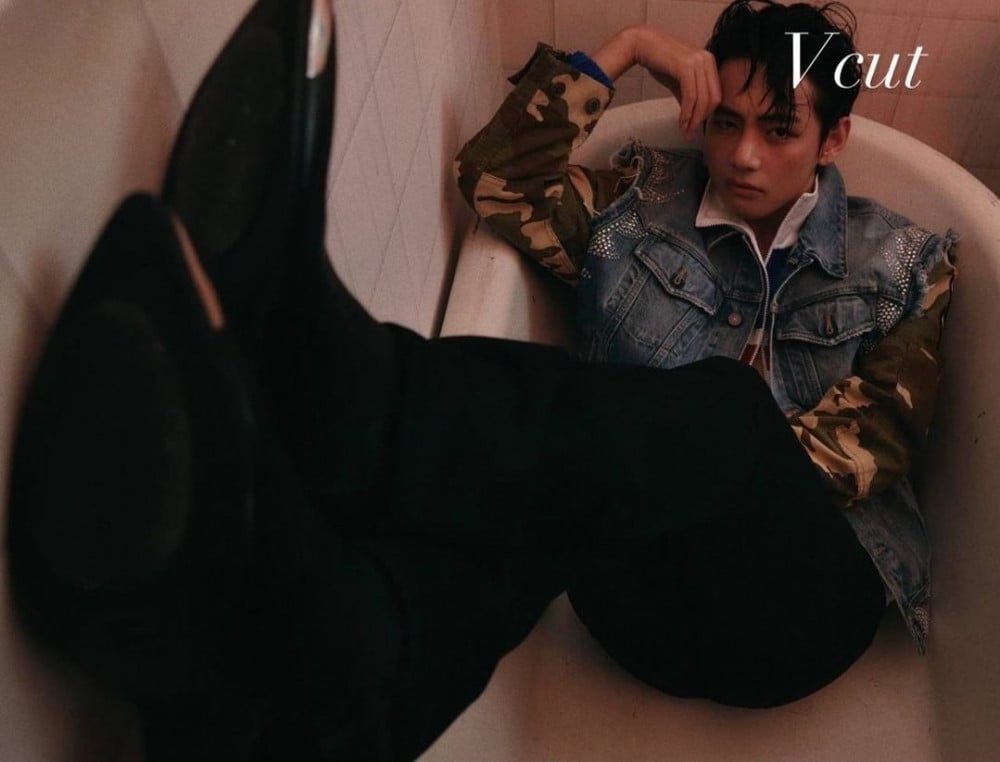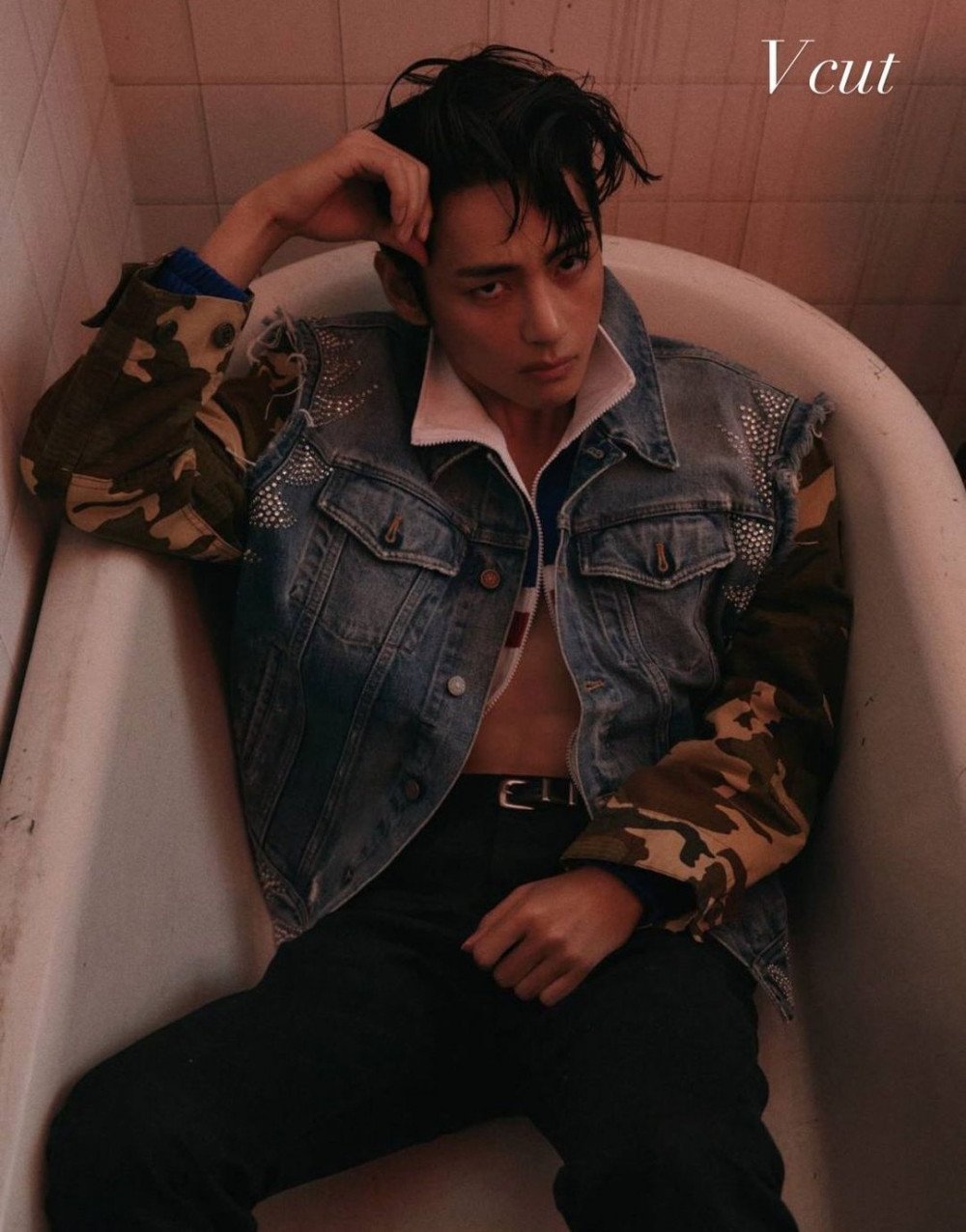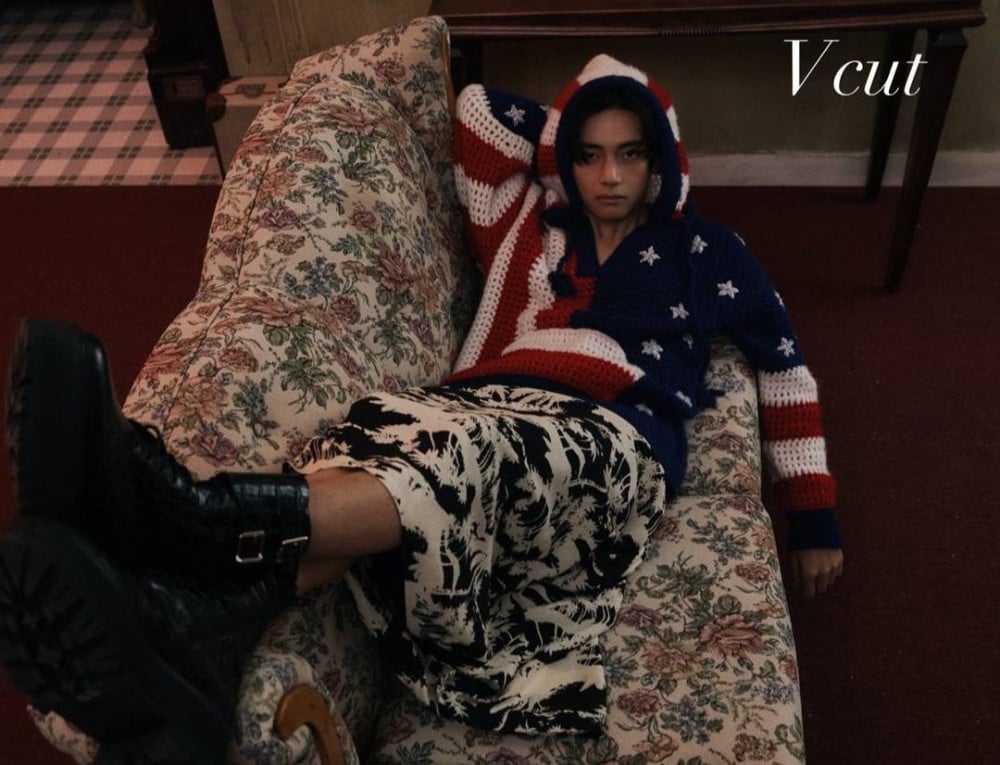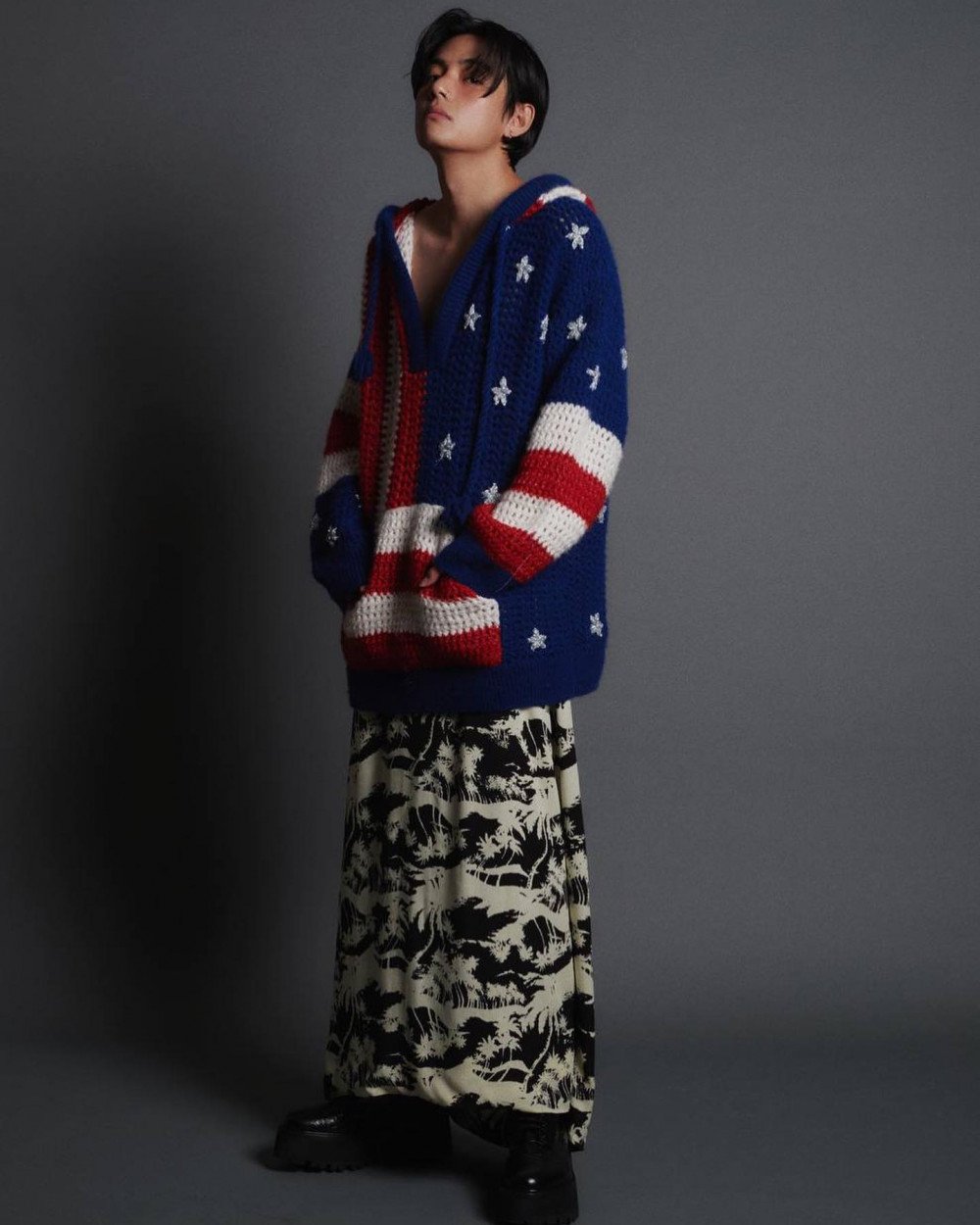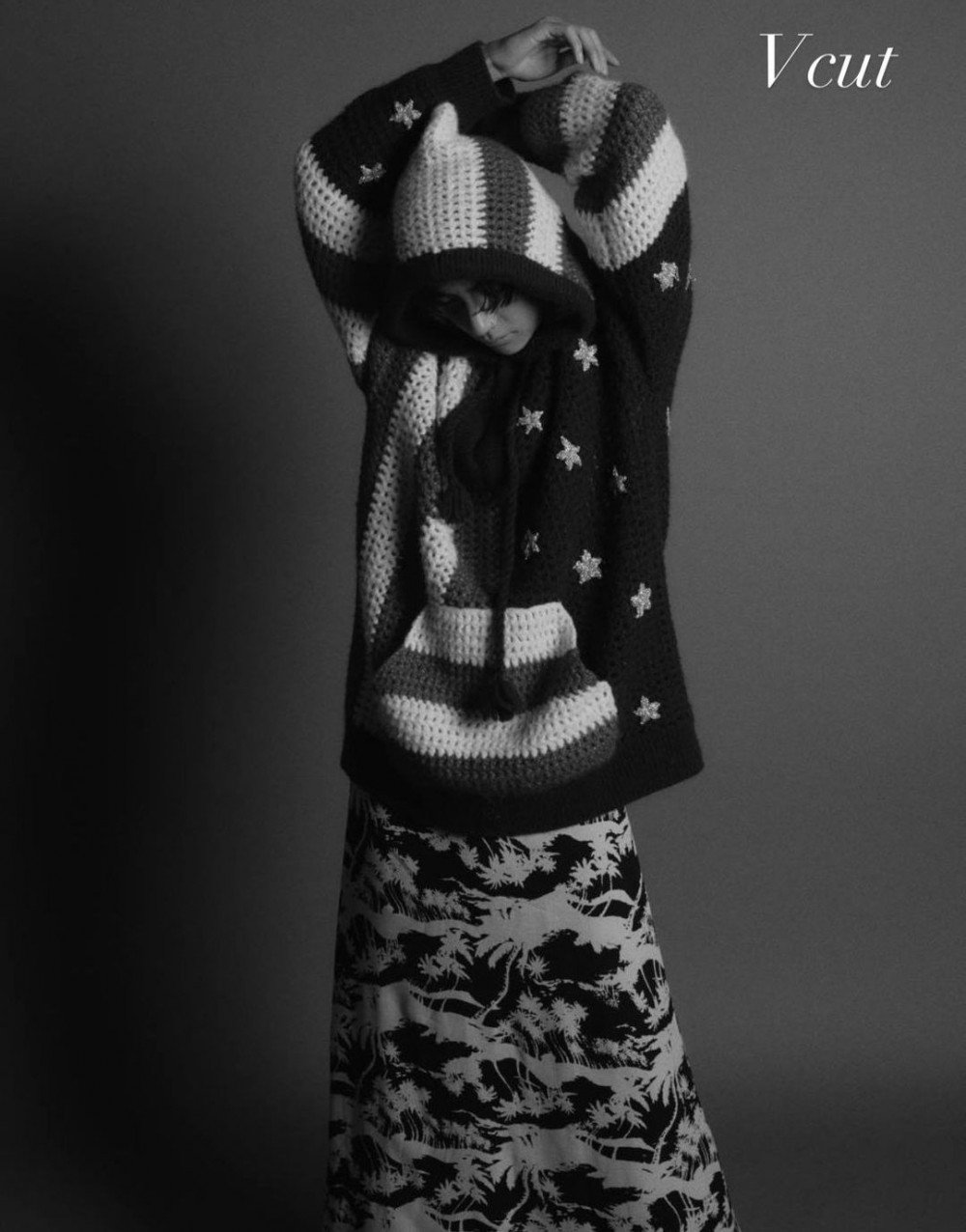 The captivating photos left fans in awe and proved Taehyung was indeed top model material. They took to social media platforms to share their enthusiasm over his stunning photos.

Buy Taehyung's stunning issue for ELLE Korea on various stores with worldwide shipping.