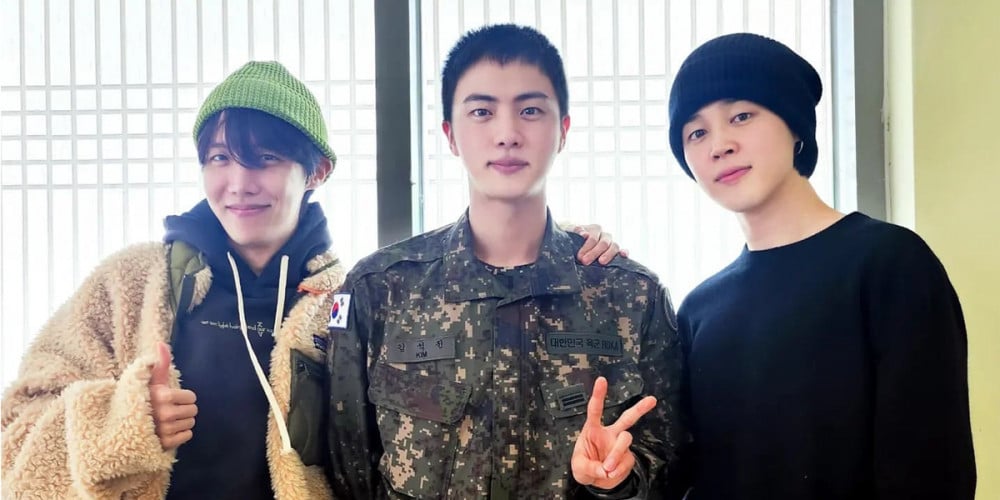 BTS's Jin has updated his Instagram for the first time in 2023!
On March 4, Jin took to his Instagram, which has been inactive since December of 2022, to share a delightful photo with fans. He wrote, "Welcome," while posing in his ROK army uniform with his fellow members j-hope and Jimin, who came to visit him at his base!
Meanwhile, back on March 1, Jin earned the rank of private first class after serving diligently in the military.
Jin's fellow member j-hope is also gearing up for his military enlistment in the first half of 2023.