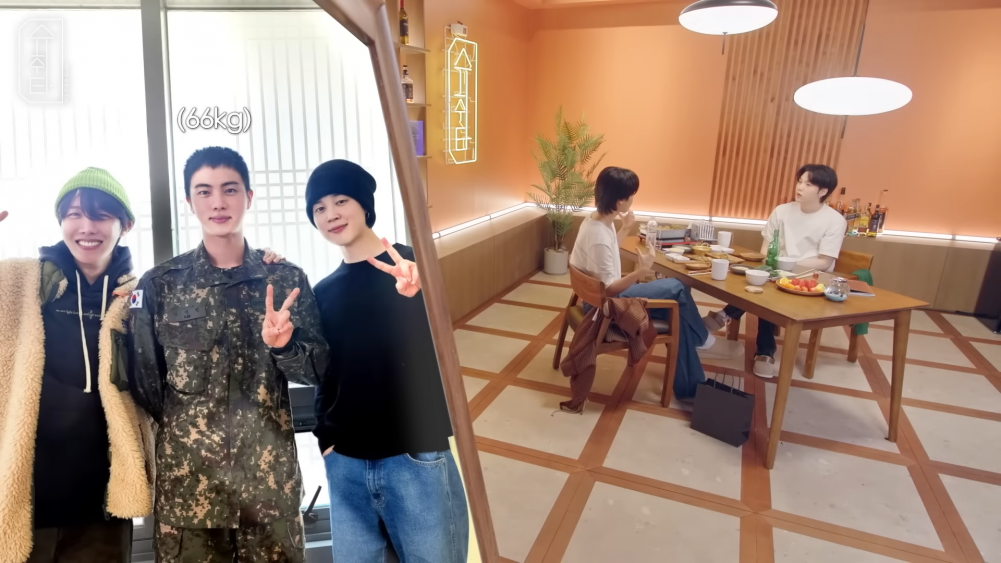 BTS's Jimin shared that Jin had hit the heaviest weight in his life.
In the latest episode of 'Suchwita (Time to Drink with SUGA),' Jimin appeared as the 7th special guest and had time to talk heart to heart with SUGA about music, life, and his solo album. The two BTS members were able to speak in a comfortable setting and spent much quality time with each other.
During the interview, SUGA revealed that he had wanted to visit Jin with J-Hope and Jimin but had a prior engagement. SUGA asked Jimin how Jin was doing, and Jimin shared that Jin was doing well and had actually hit 66 kg (145.5 lbs) during his mandatory military service.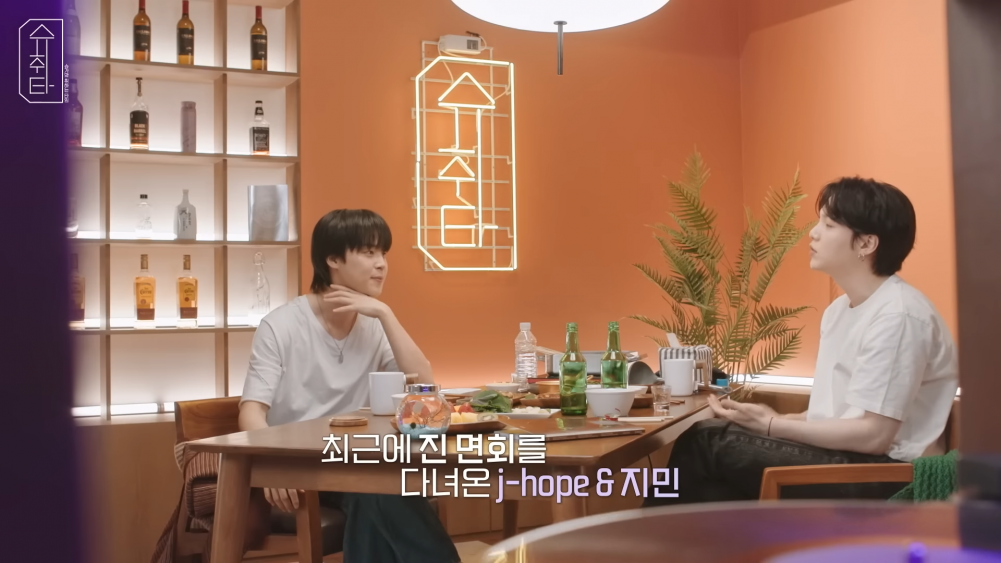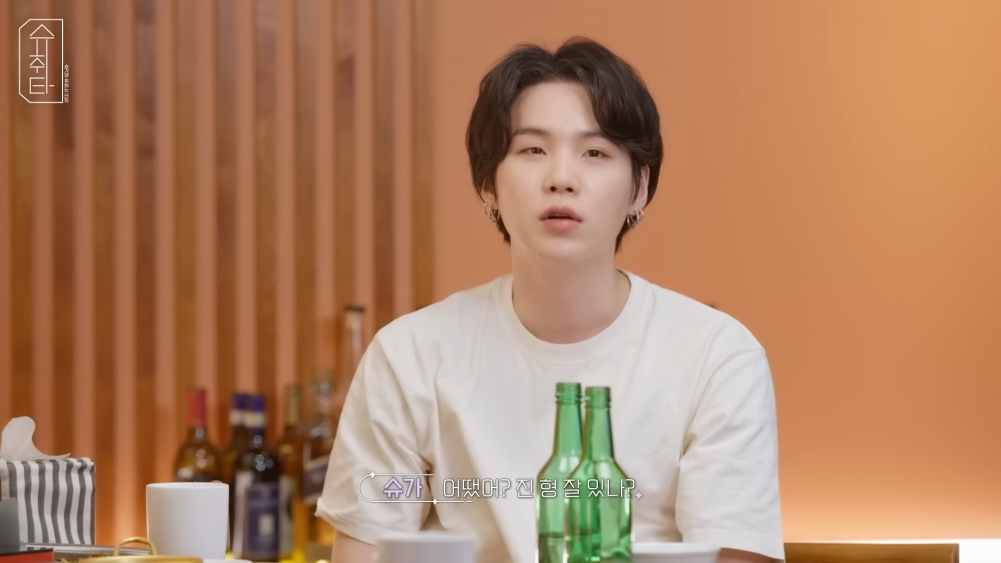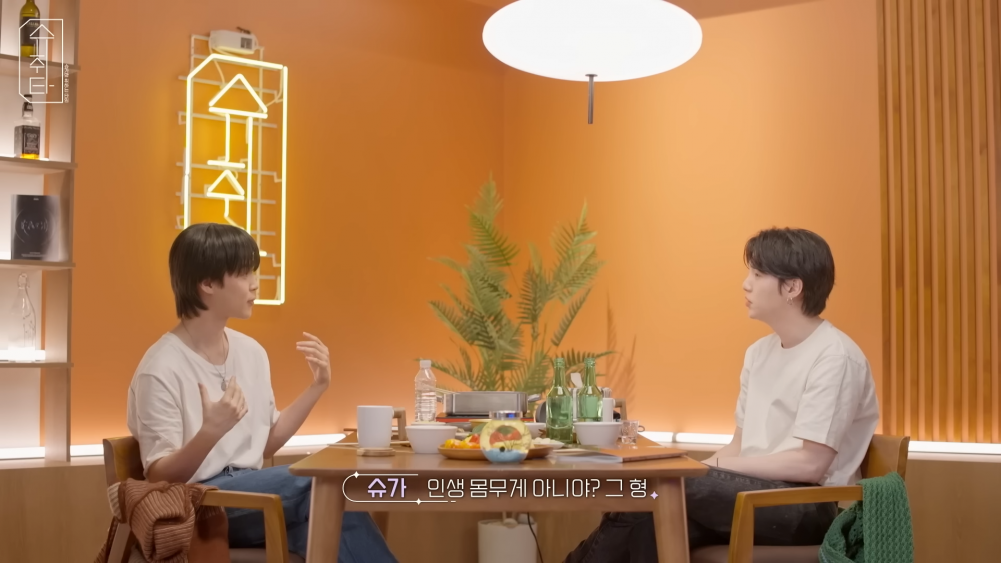 Jimin shared, "He's 66 kg (145.5 kg). Jin hyung." SUGA was surprised and responded, "Isn't that the most he's weighed in his entire life?" Jimin added, "Yeah, he never went over 63 kg (139 lbs) before." SUGA was happy to hear the news and said, "He's getting healthier."

Jimin once again shared how much Jin loves Mulhwe (Korean dish that typically consists of thinly sliced raw fish served in a spicy, cold, and tangy broth), and SUGA made everyone laugh by revealing how Jin has been only talking about Mulhwe in the group chat. SUGA shared, "He kept talking about Mulhwe in our group chat. That's all he talked about.

SUGA was happy to hear that Jin was doing well in the military, and Jimin also conveyed Jin's message that he misses everyone so much.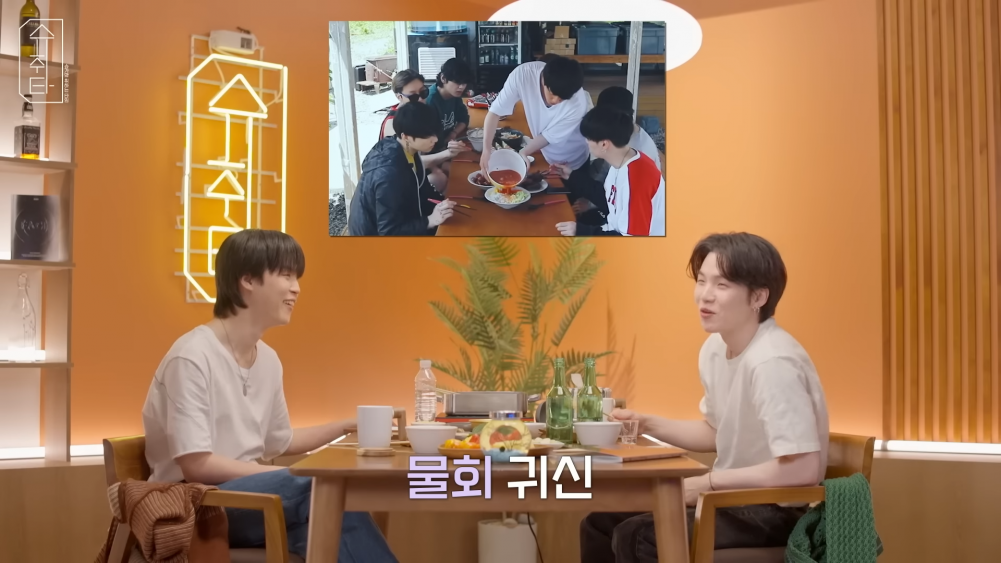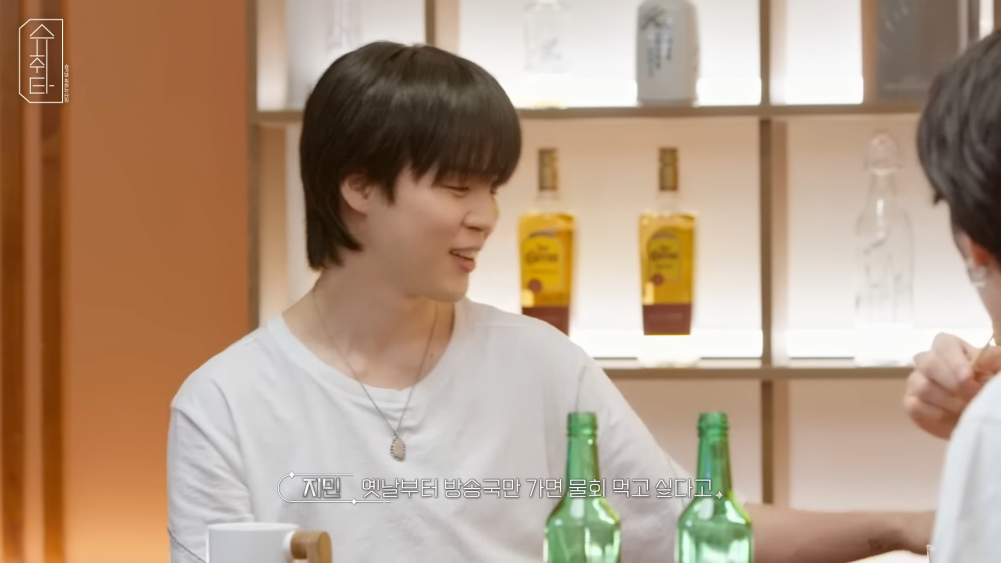 ;t=1549s