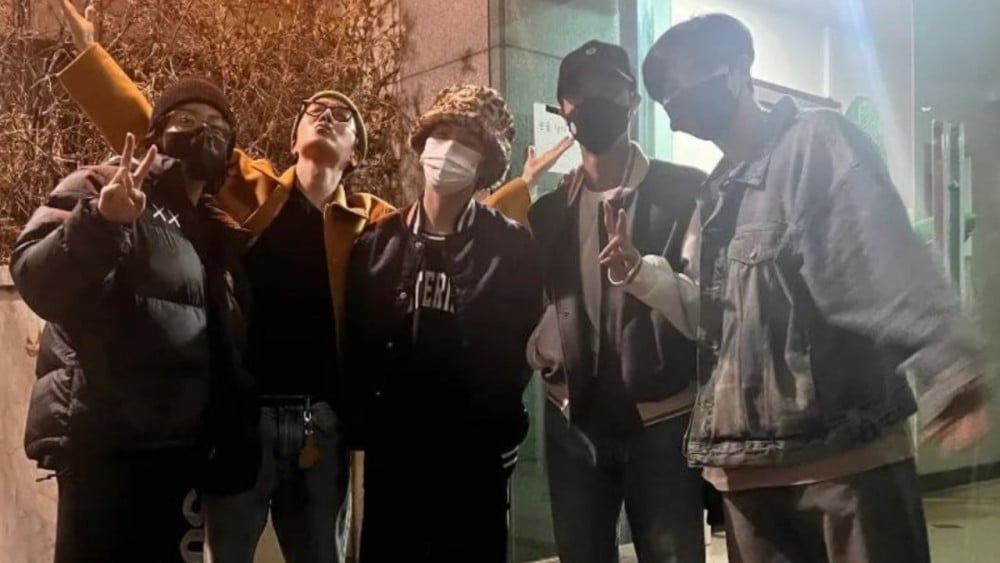 All 7 BTS members reunited for Jin's vacation.
On March 25th, SUGA took to his Instagram to share a delightful photo with fans. In the caption he wrote, "Taehyung and Jimin were here with us (left 10 mins early)", showing all 7 members reunited for Jin's military vacation. This marks Jin's first vacation since his enlistment.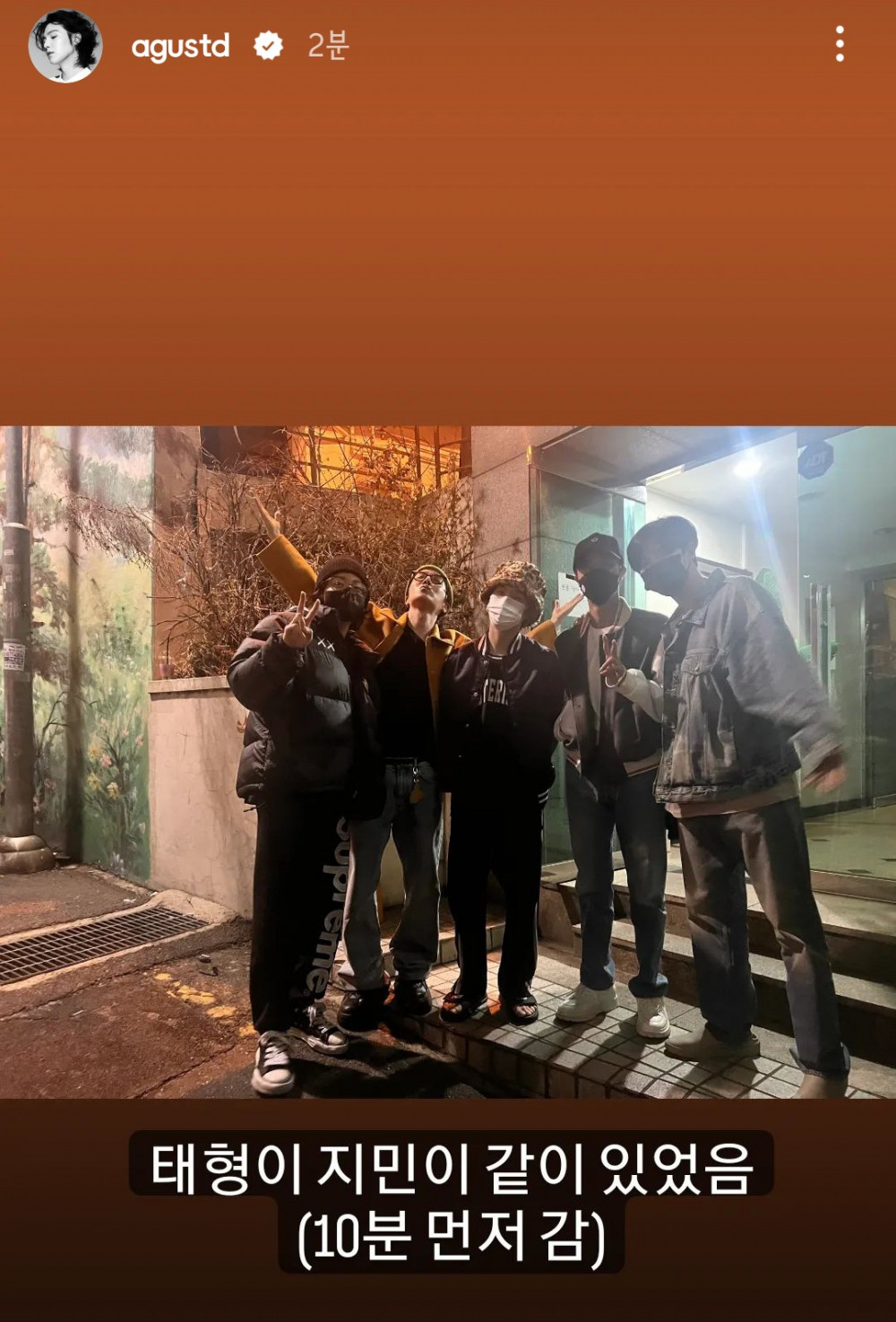 Meanwhile, back on March 1st, Jin earned the rank of private first class after serving diligently in the military.