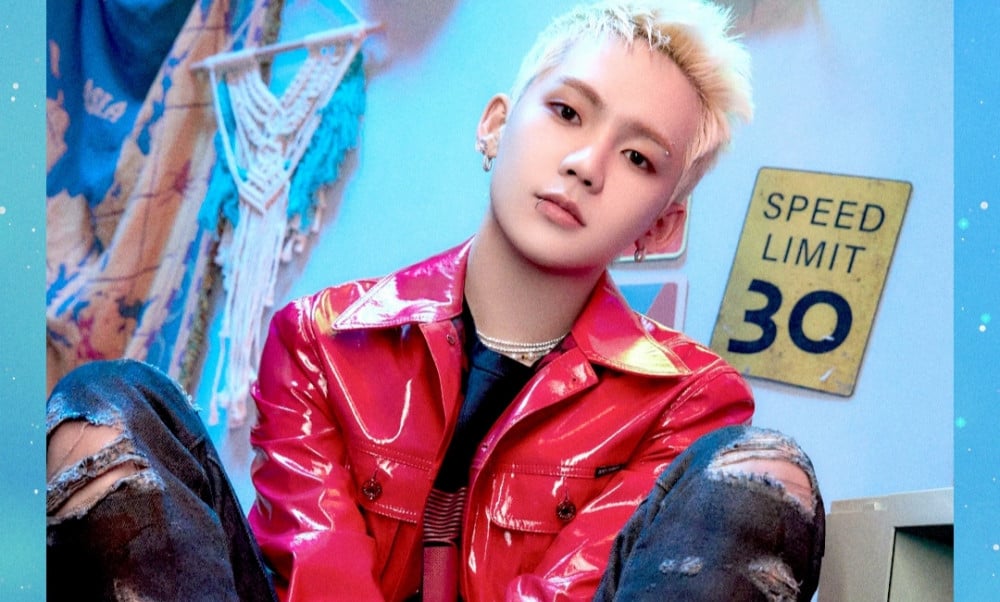 Choi Hyunsuk is a rapper, dancer, and one of the leaders of YG Entertainment's youngest boy group, TREASURE. He is also a songwriter, composer, and producer who contributed to the creation of music for his band. As a result of all of this, he is considered an all-around idol. His hobbies include designing logos, in addition to being a fashionista and a devoted fan of soccer, Lego, and Marvel.
The logos Hyunsuk created are a testament to his artistic talent, with some of them even being used by YG Entertainment as logos for TREASURE's official content.
TEUME LOG

To commemorate TREASURE's 'second anniversary,' the members of the group filmed a "TEUME LOG" in which they spent the day as their fans, known as TREASURE MAKER. TREASURE held a schedule voting on their SNS and spent the day based on what their fans chose. The logo used for the "TEUME LOG" was made by Choi Hyunsuk. He tweeted about it on TREASURE's Twitter handle. This was the first official logo he created, and he did an excellent job.
On August 4, 2022, Hyunsuk shared on Weverse a draft of five more logos he created for the "TEUME LOG."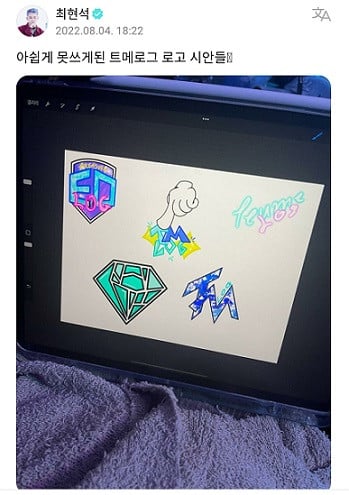 TREASURE CHUSEOK SPECIAL

Chuseok is a prominent mid-autumn harvest festival and three-day holiday celebrated in South Korea on the 15th day of the eighth month of the lunar calendar on the brightest full moon. In South Korea, Chuseok is one of the greatest and most significant festive holidays. On September 10, 2022, TREASURE released a "CHUSEOK SPECIAL" video on their YouTube channel. On the same day, Hyunsuk posted a 5-second video on Weverse revealing that the logo used for the "TREASURE CHUSEOK SPECIAL" video was also an artwork created by him.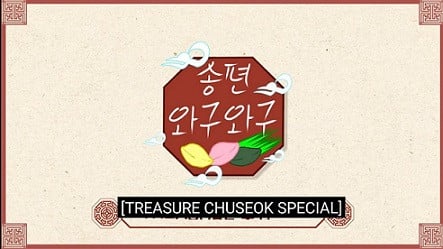 TREASURE WORLD MAP

"TREAURE WORLD MAP" is the latest content of TREASURE. They filmed this throughout their tour. Since January 26, 2023, new episodes have been released every Thursday. Fans aren't surprised to learn that the logo for TREASURE'S new content is also made by Choi Hyunsuk. This is the third official logo he has created. Hyunsuk disclosed during a Weverse live that he created the logo while he was on a flight. He continued by saying that he hadn't even created it to be used for the content, but the team ultimately decided to develop it and use it as the official logo.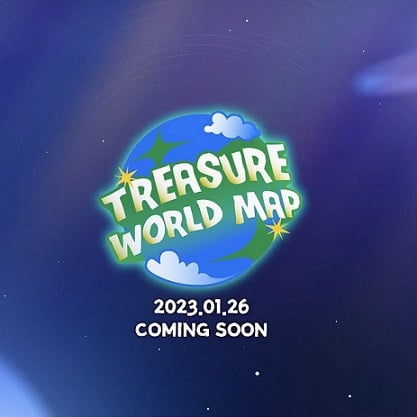 On the social networking platform Twitter, users left the following comments:
Hyunsuk made the logo for the treasure world map! He also made the logo for teume log and Chuseok special previously. What a talented hooman.
Choi hyunsuk even made a logo for their vlog tell me how can I not love this precious boy.
Wow choi hyunsuk's the one who made the teume log logo. Our genius leadernim.
Hyunsuk made the logo for treasure world map. Our boy is so talented.
Another masterpiece by choi hyunsuk, he made this logo for treasure world map.
What can't you do choi hyunsuk you are really all rounder. I am so proud of you.
CHOI HYUNSUK made the logo for the teume log! Now tell me he isn't an all around person. From leading the group, to producing, being a great artist, and now designing.
You made the logo? You can never really go wrong with artist choi hyunsuk.
So far, these three logos, made by Hyunsuk, are being used in their official content. Fans are anticipating his future creations, whether it be music, logos, dance challenges, or anything else. Meanwhile, TREASURE recently concluded their 'JAPAN ARENA TOUR 2022-23' successfully. With this tour, TREASURE attracted an audience of 3,000,000, which is the most ever for a South Korean act's debut visit to Japan. TREASURE will hold their first 'ASIA TOUR' "2023 TREASURE TOUR [HELLO]," from March 4 to May 20.