The production presentation of the Netflix series 'Love to Hate You' was held with great success.
Kim Ok Bin, Yoo Tae Oh, Kim Ji Hoon, and director Kim Jung Kwon attended the event and talked about the sweet, sour, and love-hate relationship that will be depicted in the drama.
In the production presentation that was held on February 8 at the CGV at Yongsan I'Park Mall, the director shared, "(Hate to Love You) is a drama that everyone can enjoy watching." He continued to share, "it tells a story about how two different people come to understand, respect, and care for each other by understanding their differences and finding out about each other."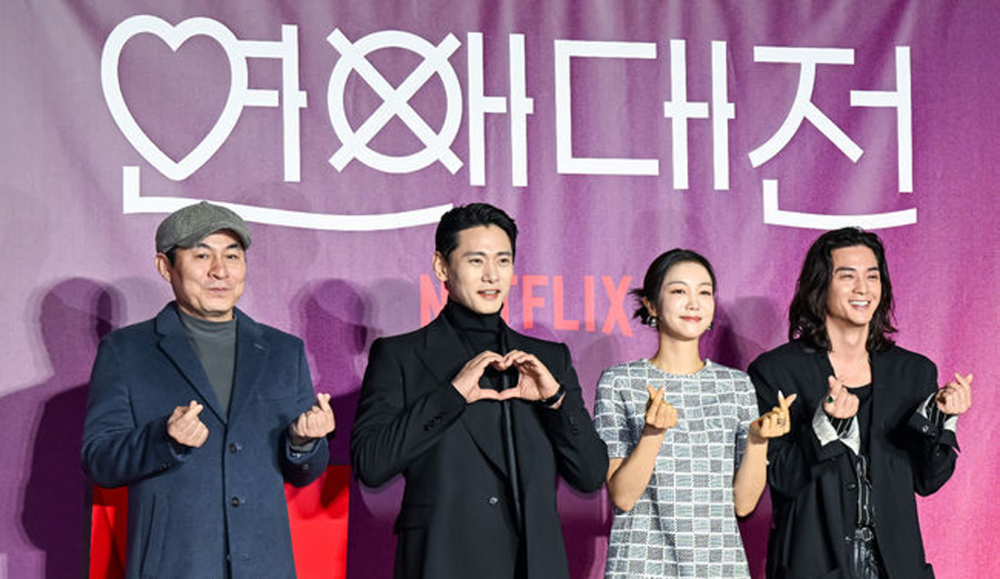 The cast members also shared their thoughts about the upcoming drama. Kim Ok Bin explained, "(This drama) is a romantic comedy that is very comforting and healing." Yoo Tae Oh shared, "(This drama) might seem cliche but it's not cliche. I think it's really refreshing because the misunderstandings that each character has is resolved in a very comical and romantic manner." Lastly, Kim Ji Hoon explained, "I think viewers won't be able to tell how fast time flies because the drama has various aspects such as action, comedy, and melodrama all mixed together in a sophisticated manner."

Kim Ok Bin, who is taking on a new challenge in a romantic-comedy drama, expressed her affection for the new series. She talked about the similarities she had with the character of Mi Ran that she discovered during the filming and explained, "I think I am able to show a lot of the different sides to my charms that I haven't shown before through other projects."